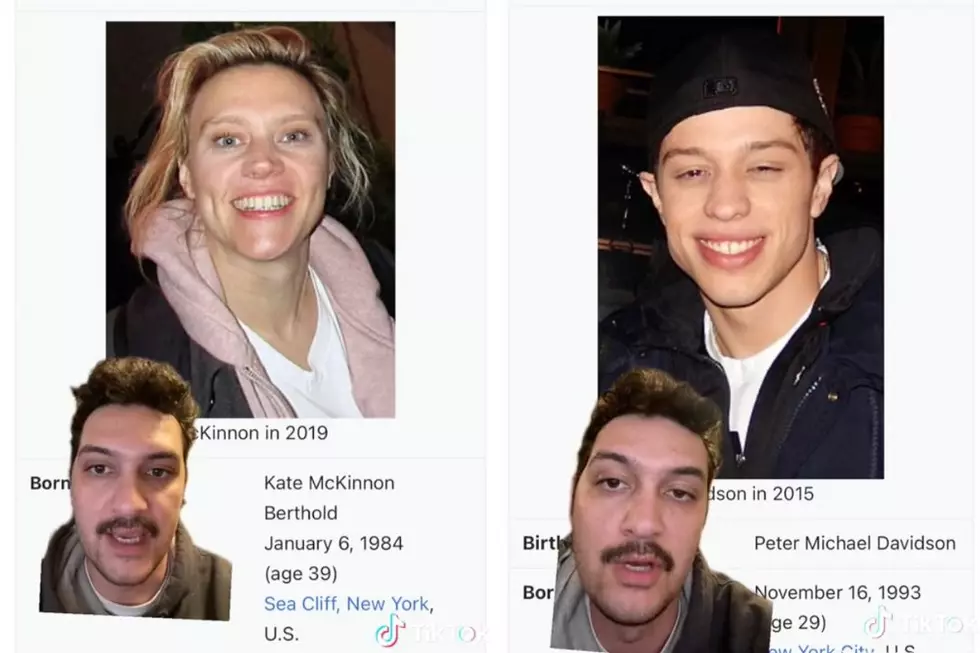 TikTok User Claims He Uploads the Worst Photos Ever Taken of Celebrities to Their Wikipedias
@pablomgoldstein via TikTok
A man on TikTok claims it's his personal mission to upload the worst, most unflattering photos of celebrities to their respective Wikipedia profiles.
"Did a fan take a flash photo of you seconds after he tapped you on the back? I'm gonna upload it," user @pablogoldstein says while showing a bad photo of Luke Wilson.
"It doesn't matter if you're Hollywood's most notorious schlong slinger, I will upload a photo of you going through puberty," he continues, showing a particularly unfortunate photo of Pete Davidson.
"Even if I have to screen-cap a press junket interview uploaded in 480p," @pablogoldstein continues, explaining he'll "even search decades-old hashtags to find a blurry photo of you taken on a third-generation iPhone."
Why?
He claims it's "because Wikipedia is a place for knowledge, not for looking sexy."
Watch his viral video, below:
In the comments section, one viewer thanked him "for your service."
"Not the hero we wanted, but the one we need," another wrote, while someone else joked the photos "keep them [celebrities] humble."
Some people even made requests, such as asking for specific images for Beyoncé's Wiki page.
However, many in the comments section came to the defense of actor Brendan Fraser.
"BRENDAN FRASER DOESN'T DESERVE THIS," one person commented passionately.
"You leave Brendan out of this!" another wrote.
"I love all the comments sticking up for Brendan lmao that was my exact same first thought too ... he doesn't deserve that, he has a heart of gold lol," someone else chimed in.
Several people also noted that the man appears to be truthful with his claim since many of the Wikipedia pages he featured in his video really do have the same unflattering photos posted on them.
Another TikTok creator reacted to the original video and shed more light on why Wikipedia photos are sometimes so random and bizarre.
"Short version of the story is Wikipedia has very specific rules over which photographs can be used on the platform. Any Wikipedia photo needs to have the most permissive Creative Commons license," user @davechensky explained.
"Also, many celebs don't care about Wikipedia, and they don't care how they show up on there, so that's why," he added.
Watch his video below:
Embarrassing Celebrity Moments