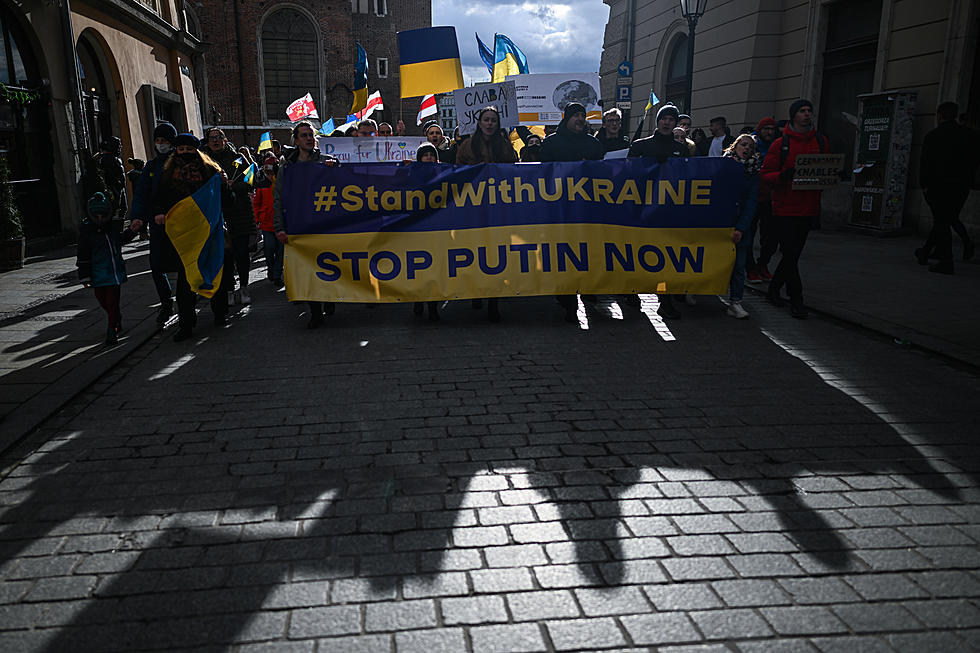 Ukrainian Student Seeking to Spread War Awareness in Wyoming
Omar Marques, Getty Images
A Ukrainian exchange student at the University of Wyoming, Anastasiia Pereverten, is working diligently to educate the University of Wyoming and the state of Wyoming's communities on the war that is occurring in her home county. This week denotes the nearly 50-day mark of Russia invading Ukraine. As the war continues, Pereverten has been a leading voice to help organize events that raise awareness of Ukraine's plight.
Two events have been scheduled for this week to educate the community about the Ukraine invasion. Both events are free and open to the public.
Schedule of Events
The first event is to be held on the University of Wyoming campus. The UW Center for Global Studies will be hosting a panel discussion covering the invasion at 12:30 pm on Friday, April 8, in Room 127 of the UW College of Business Building.
Along with this, a second event titled "Stand with Ukraine -- Laramie" will go on at Laramie's First Street Plaza. The event is scheduled for 10 am-2 pm on Saturday, April 9.
The "Stand with Ukraine -- Laramie" event will educate on the origins of the ongoing war and offer the community a chance to seek further information on the crisis. There will be flyers given out with additional information regarding the ongoing war.
For more information on how to help Ukraine, visit the Facebook page here.
The Laramie Community in Action
The Alibi Wood Fire Pizzaria is also aiding Ukraine. The Pizzaria is donating 20 percent of its proceeds every Sunday to the World Central Kitchen, which is currently helping Ukrainian refugees in Poland.
These Are The Best Steakhouses in Laramie