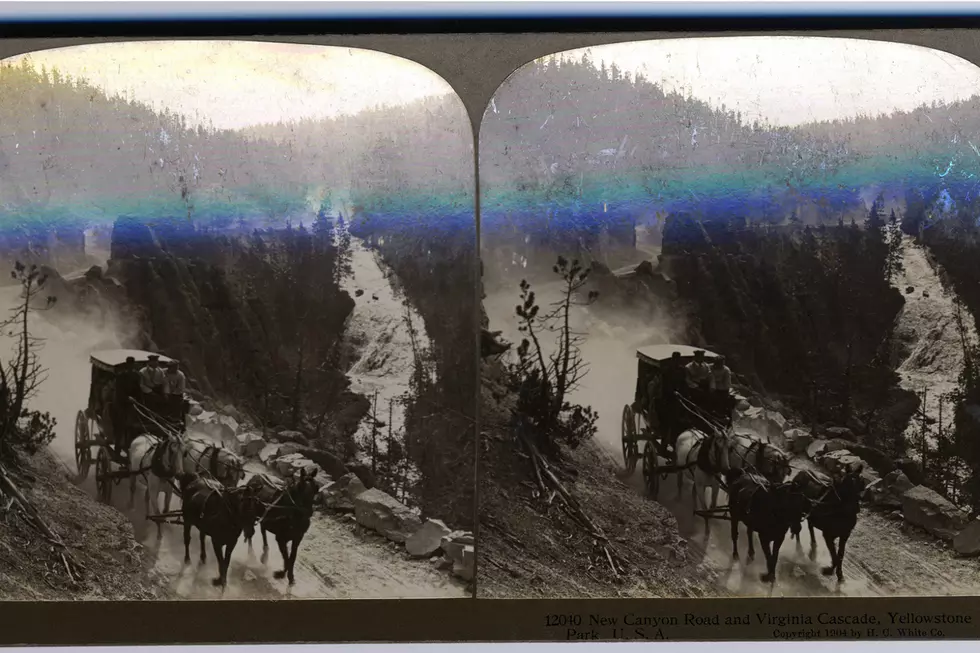 UW Libraries Receives Grant to Digitize Stereograph Collection
UW Photo
The University of Wyoming Libraries will begin digitizing stereograph images of Wyoming after receiving a grant from the Wyoming State Historical Advisory Board.
The stereographs, which were popular in the late 19th and 20th centuries, depict places around the state such as Yellowstone National Park.
The stereographs must be viewed through a stereoscope and provide a glimpse of hard-to-reach destinations and cultural landmarks, UW says.
The stereographs to be digitized come from the Laramie Plains Museum and the UW Libraries' Emmett D. Chisum Special Collections.
"This project is a great chance to share rare images of Yellowstone and Wyoming," says UW Assistant Librarian Bryan Ricupero says in a statement. "The stereographs offer viewers a glimpse of natural features from days past."
The grant application said that the images "provide a unique view of a particular time in Wyoming history. They demonstrate the rise of 'roughing it' and experiencing nature as a relaxing vacation. These stereographs allowed even those who could not visit places like Yellowstone National Park to experience them in a realistic way."
Once the stereographs are digitized, anyone will be able to view them via the UW Libraries website. In the next phase of the digitization project, UW Libraries will be partnering up with UW's Shell 3-D Visualization Center to create an augmented reality experience built on the collection.