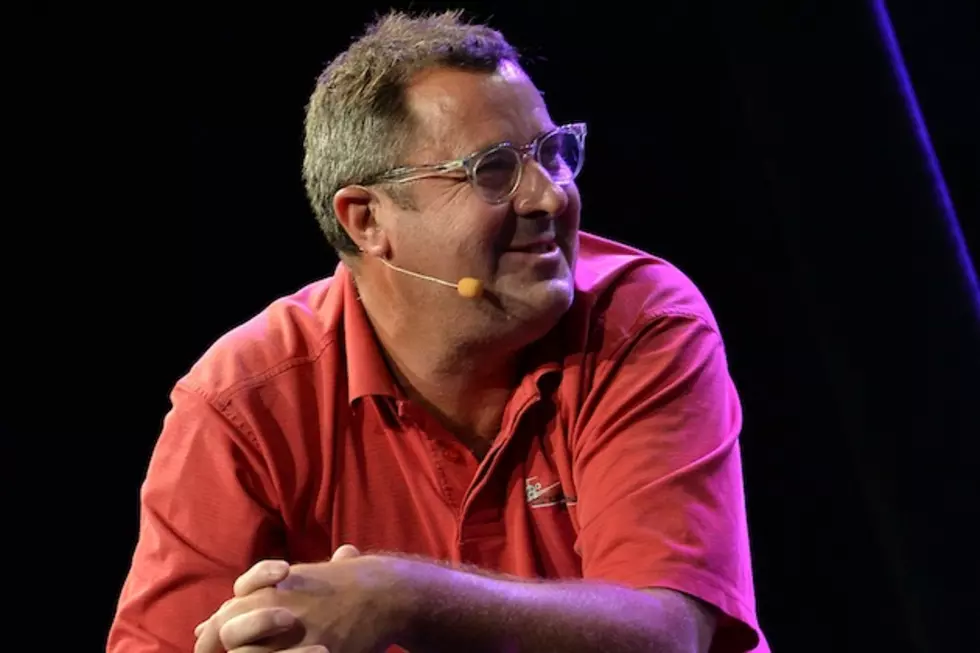 Vince Gill to Be Honored by Country Radio With CRB Career Achievement Award
Rick Diamond, Getty Images
Vince Gill is truly a force to be reckoned with in country music. He has sold more than 26 million albums, is a popular radio reques, and has the titles of talented singer, songwriter, multi-instrumentalist, producer and so much more. His achievements will be honored with the 2014 CRB Career Achievement Award.
The 'Bakersfield' singer will receive his award at the Country Radio Hall of Fame induction ceremony on Feb. 16. There will be two very special people presenting the award to Gill, as well as performing.
Emmylou Harris and Rodney Crowell will perform a tribute and present the award, which is given to an artist who has made a significant contribution to the development of country music and country radio. In looking at Gill's achievements and track record within country music, there's no question -- he has definitely contributed.
Says CRB Executive Dir. Bill Mayne, "Vince Gill is unquestionably one of the greatest artists in the country genre. He is a remarkable ambassador for country music with his talents, grace, class, leadership, humility, humanity, style and wicked sense of humor."
Previous winners of the award include country icons Dolly Parton, Brooks & Dunn, Merle Haggard and George Strait. Gill certainly deserves this honor, and we couldn't be happier that his name will be added to such a high caliber of well-loved country music entertainers.
Congratulations to the singer on this terrific achievement!