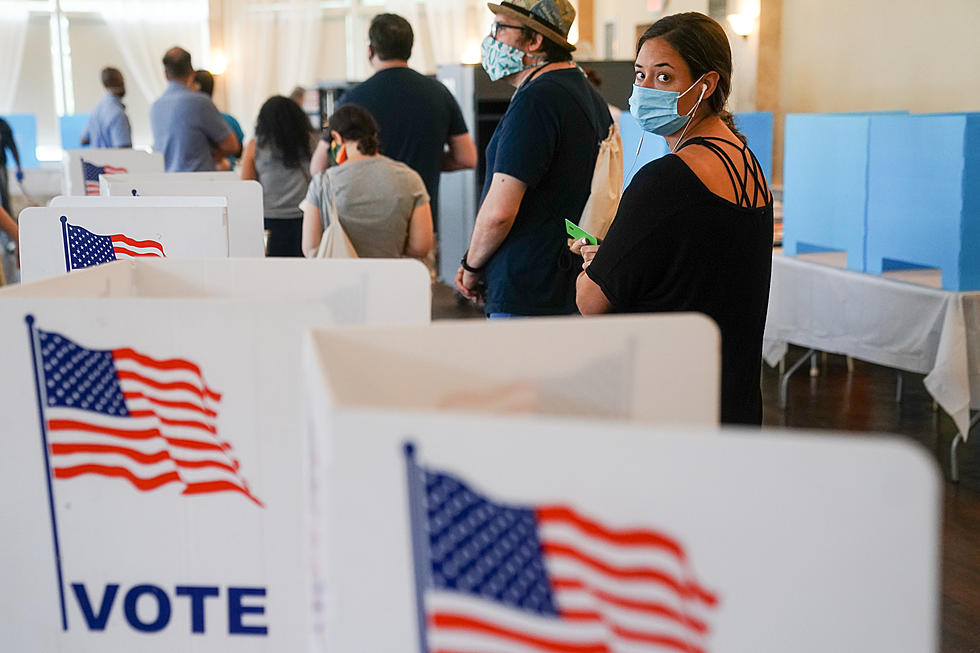 Where To Vote on Election Day in Albany County, Wyoming
Elijah Nouvelage, Getty Images
We've been building to this day for a while now, the general election of 2020. The date is November 3, 2020. Polls in Wyoming will be open on election day from 7:00 AM to 7:00 PM Mountain Time.
In Albany County, Wyoming voters can cast their ballot at their designated polling place, which are located throughout the county. If a voter is not sure where they are to vote, they can use this Polling Place Locator.
Information about voting with special needs can be found here.
Along with the 2020 presidential election, voters in Wyoming will be electing a new US Senator to replace retiring Wyoming Senator Mike Enzi. Voters will also be voting for the state's lone representative in the US House of Representatives. Several seats in the Wyoming state legislature are also up for election.

Enter your number to get our free mobile app
LOOK: Here are 50 political terms you should know before the upcoming election