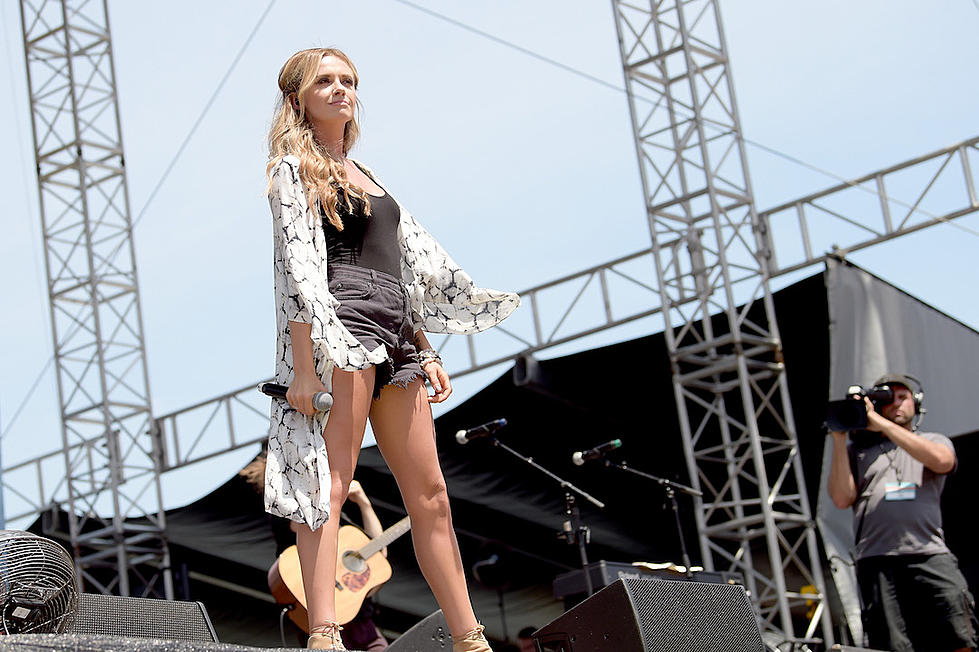 The Boot News Roundup: Country Stars Among 2018 Macy's Thanksgiving Day Parade Performers + More
Jason Kempin, Getty Images
Welcome to The Boot's News Roundup, a morning rundown of the news country music fans need to know. Read on to learn more about the latest goings-on in the country, Americana, bluegrass and folk genres.
Carly Pearce and Kane Brown, among others, are set to perform at the 2018 Macy's Thanksgiving Day Parade in New York City. The annual holiday tradition, now in its 92nd year, will also feature performances from Martina McBride, Sugarland and Tegan Marie. Each artist will perform from a parade in the float; Brown will appear on the Mount Rushmore's American Pride float from the South Dakota Department of Tourism, while Marie will ride the Girl Scouts of the USA's float. The parade will kick off at 8AM ET on Thanksgiving Day (Nov. 22), and will be broadcast on NBC for fans to watch at home.
When the 2018 Victoria's Secret Fashion Show takes place in New York City on Dec. 2, Kelsea Ballerini will take the stage to perform. Ballerini is the only country artist in the annual fashion show's lineup this year; she joins pop artists Shawn Mendes, Halsey, Bebe Rexha and the Chainsmokers, with whom Ballerini recently recorded "This Feeling." The 2018 Victoria's Secret Fashion Show will air on Dec. 2 at 10 PM ET on ABC.
In commemoration of the band's 20th anniversary, a new greatest hits collection called Montgomery Gentry: 20 Years of Hits is set for release on Nov. 16. The album features 16 songs, all recorded before Troy Gentry's tragic death in 2017, and includes guest appearances from artists such as Logan Mize on "Something to Be Proud Of" and Darius Rucker on "Lucky Man." "Seems like just yesterday me and T-Roy were just getting started in this business, being told we would be lucky to make it 3-5 years. I can't thank everyone of our friends who sang on this album enough," Eddie Montgomery says in a statement. "It still blows my mind that, in 20 years, I'm still hitting the road and still out there. I know I'd probably never have been here and have 20 years of hits if it wasn't for T-Roy."
In late November, Granger Smith will release They Were There: A Hero's Documentary. The self-produced film tells the stories of five soldiers who were killed in action, and follows Smith and director Paul De La Cerda as they travel the Chihuahuan Desert to meet the family members of fallen soldiers and read personal letters from each soldier. "I've taken entertainment tours to war zones in the Middle East. I've walked 400 miles in combat boots to raise money for returning soldiers. And somehow, none of that comes close to repaying my debt of gratitude," Smith says in a statement. "When a hero falls, their legacy must live on. Their sacrifice has sewn the fabric of our freedom, and their story must be retold." They Were There: A Hero's Documentary will be released on Nov. 30, along with an accompanying original soundtrack.
Brett Young is the 2018 ASCAP Country Songwriter-Artist of the Year. Young is set to receive the honor at the 56th annual ASCAP Country Music Awards in Nashville on Nov. 12, on the heels of four consecutive No. 1 singles from his platinum-selling debut album. The Songwriter-Artist of the Year award is given each year to the country artist who earns the greatest amount of airplay in a specific time period with at least two songs. "I moved to Nashville to be a songwriter, and it was a happy accident that I also became an artist," Young says in a statement. "I've gotten better because I am lucky enough to get into rooms with incredible writers, and I do not take that for granted."