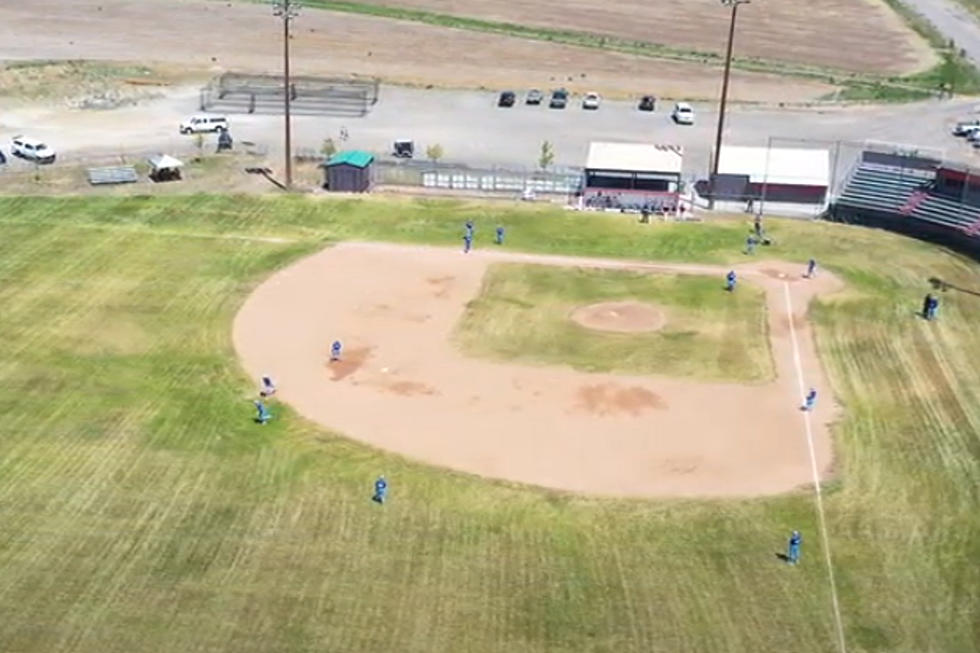 A Birdseye View Before a Legion Baseball Game [VIDEO]
Don Rood - Rood Dog Video Productions via YouTube
The Wyoming Department of American Legion Baseball 2020 season is into its third week across the state.
The Riverton Raiders opened their season last Saturday with a doubleheader versus the Douglas Bearcats at Roy Peck Field.
Rood Dog Video Productions provided an aerial view of players preparing for the game while fans found a spot to pull up their vehicle to watch from a viewpoint that was not in the grandstand.
Of course, limits on outdoor gatherings changed as of June 1 but certain protocols are still being followed with an 'On-Field Operations Plan' that Legion teams will follow throughout this year. Teams and fans have learned to adjust to a different season because of the COVID-19 pandemic.
In case you missed it, Douglas won the first game and led game two before it was suspended due to weather. The Raiders and Cats are scheduled to resume the game in Douglas at their Bolln Tournament in July.
Tournaments have already been held in Gillette, Cheyenne, and Rock Springs with Casper and Riverton getting prepared to host events later this week.
Enter your number to get our free mobile app