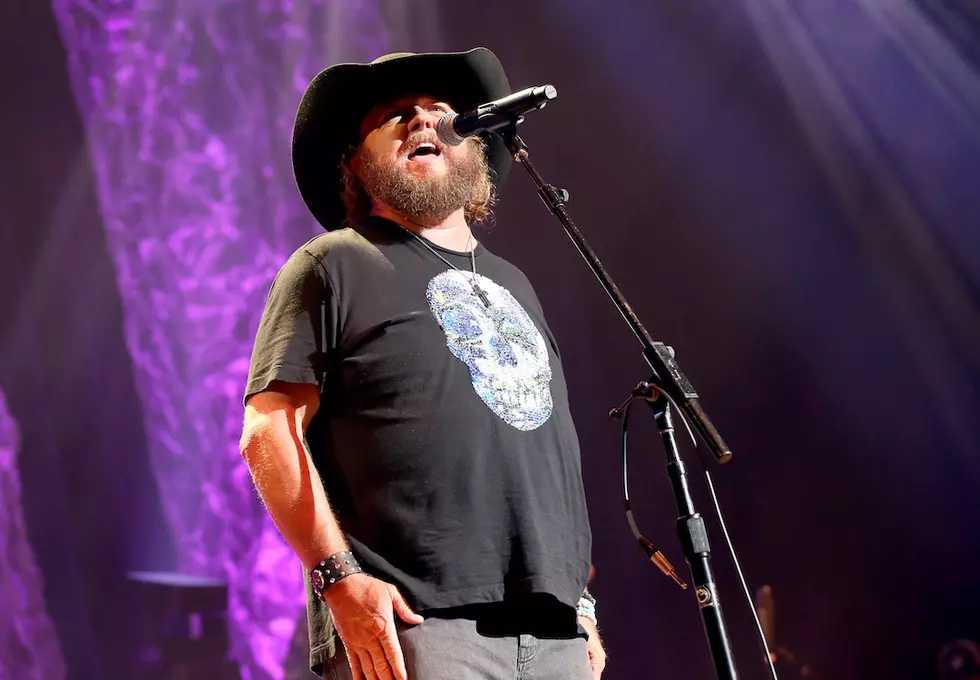 Colt Ford's 'Slow Ride' (Feat. Mitchell Tenpenny) and 4 More New Songs You've Got to Hear
Terry Wyatt, Getty Images
Whether it's mid-tempo country rap or a bluesy call to action you're looking for, country artists delivered this week. Read on to listen to all the latest hits from your favorite stars.
Colt Ford (feat. Mitchell Tenpenny), "Slow Ride":
Colt Ford gets an assist from Mitchell Tenpenny's trademark raspy, soaring vocals in this sultry new tune. Over a lazily swaying, intoxicating mid-tempo groove, Ford tells an evocative story of two people letting the world fade away for a little while, losing themselves in each other. Ford wrote the country-rap track along with Josh Miranda, Jason Sciullo, Taylor Phillips and fiddler Justin David Bertoldie.
As for his contribution, Tenpenny tells Billboard that signing on to lend vocals to "Slow Ride" was an easy decision. "I've been a Colt Ford fan for a long time, so when I got the call, it was a no-brainer," he explained.
Cassadee Pope, "I've Been Good":
The latest release off of her intimate and complex 2018 album Stages, Cassadee Pope's "I've Been Good" tells the story of a person who presents a facade of strength and competence, all the while hiding heartbreak.
"I've been good at drinkin' whiskey / Hell, I practice all the time / I've been good at stayin' busy / Stayin' up all night," she sings in the chorus. "Yeah, Lord knows I've been doing everything and anything to keep / from getting over you like I know I should / I've been good at lookin' people in the eye / And sayin' I've been good." Pope has been enjoying a busy touring year in 2019, including a stint opening for Maren Morris' Girl World Tour in the spring.
Drew Holcomb & the Neighbors feat. Lori McKenna, "You Want What You Can't Have":
Ahead of their next album, Dragons, Drew Holcomb & the Neighbors have shared their reflective new "You Want What You Can't Have," a collaboration with ace songwriter and performer Lori McKenna. Not only did McKenna contribute vocals to the tune, but she also  lent her songwriting expertise to its creation during a writing session at her house.
"Last fall, during a slow touring season, I flew up to Boston where Lori lives with her husband Gene and their five kids," Holcomb explains in a press release. "Their house is a warm hub of activity, and reminded me of my home growing up. I was up there for [two or three] days, and we wrote three songs together. This one is my favorite.
"We got to talking about how much social media reveals our insecurities, our jealousies, and no matter how successful people are, we all have to fight for contentment in a world of comparison, greed and dissatisfaction," he continues. "It is a heavy song in a big light melody and rhythm." Dragons is slated for release on Aug. 16.
Whiskey Myers, "Bury My Bones":
Hell-raising country rockers Whiskey Myers spotlight a fiddle line and swagger-heavy, mid-tempo groove in their newest release, "Bury My Bones." Co-written by lead guitarist John Jeffers and Tennessee Jet, the song comes off the group's forthcoming self-titled -- and self-produced -- new album, which is due out Sept. 27. The group has been a hot streak of live shows in 2019 -- most recently, including an opening slot for legendary rock group the Rolling Stones.
Kelsey Waldon, "Sunday's Children":
Kelsey Waldon takes a hard look at the dark side of organized religion in her latest single, the second off of her forthcoming album White Noise / White Lines. "Essentially, that tune was inspired by how I felt about people using religion and God in the name of hate," the singer explains to Nylon. "I grew up in the Southern Baptist church, and I was really discouraged to hear so many people instill fear in the hearts of people, that just because somebody isn't like them, they would be afraid of this person."
From start to finish, a bluesy backdrop and strong bass line bolters the stark honesty of the song. Meanwhile, Waldon's plaintive vocals are a call to action. "We all want the same things / We all dream the same dreams / Don't have to be just like you / To understand universal truth," she sings.