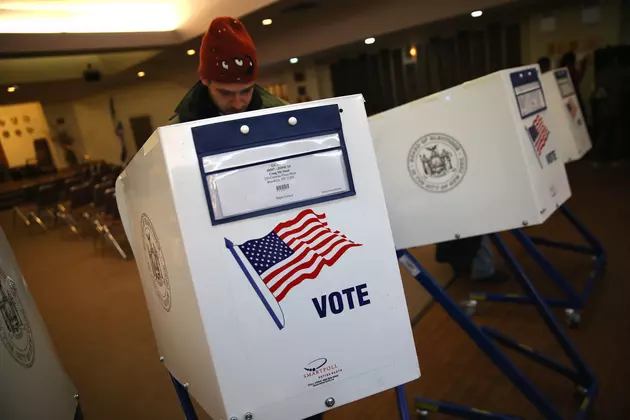 Governor Mead: Wyoming Elections Aren't Rigged
John Moore, Getty Images
The Governor on Monday backed up recent statements by Wyoming Secretary of State Ed Murray about the integrity of state elections.
Mead said there was ''one little quirk" reported during the primary election ''that was not related to fraud."
He was probably referring to an incident in one Sweetwater County voting center in which voters were wrongly given ballots based on their last name rather than which precinct they lived in.
Because the vote impacted a Republican legislative primary election GOP voters there had to vote again on August 31.
But Mead says the Wyoming Secretary of State has "now and historically has done a very good job of paying attention" to voting in the state.
In terms of the 2016 general election, the Governor says Murray "will be on top of any suggestion of fraud" in Wyoming. He says he expects the election to go very well, and says state officials "will make sure that it does."