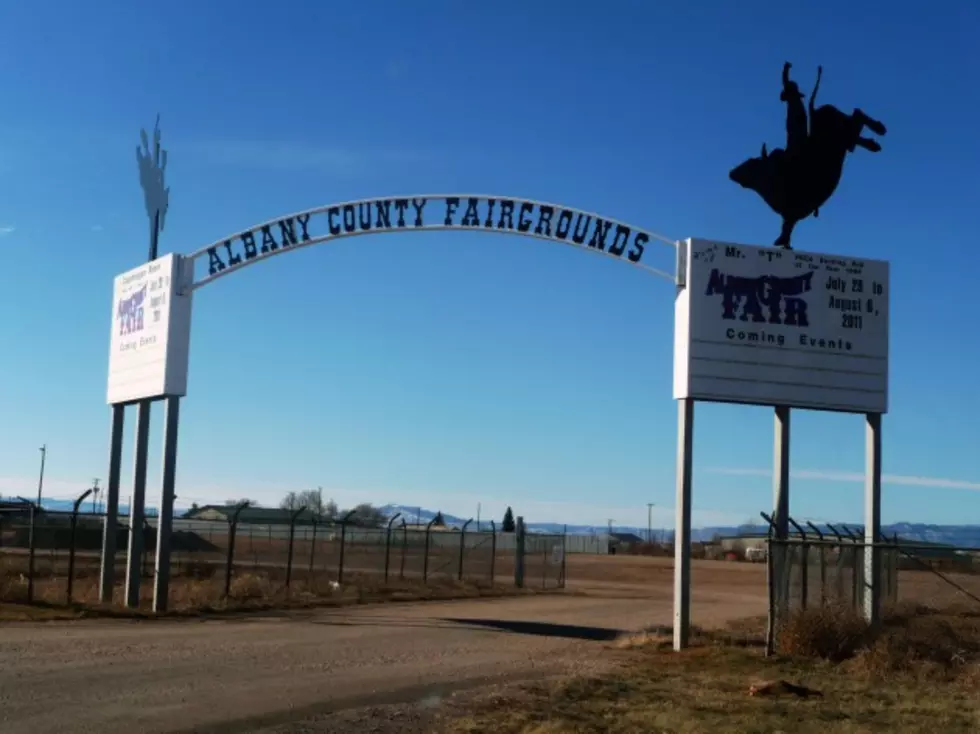 Higher Ground Fair Aims to Bring Rocky Mountain Community Together
Adam Porter, Townsquare Media
The second annual Higher Grounds Fair is just around the corner and no one is more excited than Gayle Woodsum, an organizer at Feeding Laramie Valley.
"It's a regional event that is celebrating rural living in the Rocky Mountains," Woodsum said. "So we are looking at a focus on all six of the Rocky Mountain states and the First Nations in those states."
Woodsum said the Higher Grounds Fair is organized by Feeding Laramie Valley, a group dedicated to fighting food insecurity in the Laramie Valley and throughout Wyoming. She said the Higher Ground Fair came about as the organizers at Feeding Laramie Valley realized they needed to have a primary fundraiser to support all of their outreach efforts. Woodsum said the fair is also an outreach opportunity.
"We wanted to use this as an opportunity to reach out in a big way and look at all the ways in which communities can be stronger and healthier more sustainable in general," Woodsum said. "The Higher Ground Fair goes way beyond what Feeding Laramie Valley does. It's about celebrating tradition and innovation in the rural Rocky Mountains"
The organizers of the fair will bring in presenters, exhibits, vendors, social action booths as well as music, art and dance installations to learn about all aspects of rural living.
"We are bringing together everything from music and art to agriculture, ranching, farming and gardening to local craftspeople, regional foods and competitions," Woodsum said.
Woodsum said residents can take part in a corn hole tournament for a good cause, a llama and alpaca show, a draft horse demonstration, multiple speakers, local photographers, bands playing every hour, ballet and folk dancing, many hands-on workshops on topics including alternative energy and gardening, vendors selling hand-made items, presentations from Albany County 4H and FFA students and much more.
"It really is about a way we can all reach new audiences," Woodsum said. "It's really an effort to start bringing communities together and all different kinds of people together and learn from each other and have a great time."
The Higher Ground Fair will run Saturday, Sept. 23 from 9 a.m. to 6 p.m and Sunday from 9 a.m. to 4 p.m. at the Albany County Fairgrounds.
Tickets to the fair, if bought in advance online, are $8 for adults and $6 for elders for a single day. Advace tickets for the whole weekend are $15 for adults and $11 for elders. Children 12 and under are free.
Woodsum said those who do not want to pay admission can volunteer. She said volunteers who sign up for a four hour shift get free admission to the fair, as well as a free t-shirt and free lunch.
Woodsum said those who have questions can view the Higher Ground Fair website or call the Feeding Laramie Valley Office at (307) 223 - 4399.