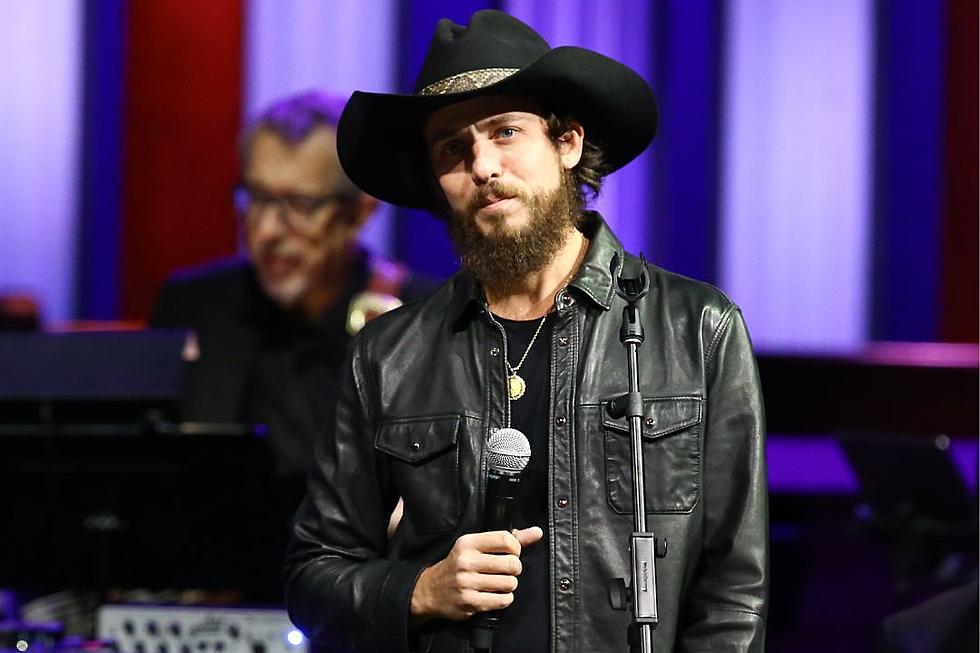 Chris Janson Reveals How a Teacher Calling Him 'Stupid' as a Child Impacted His Music Career
Terry Wyatt, Getty Images
Evan Paul is the host of Taste of Country Nights, a syndicated radio show heard on more than 100 country radio stations nationwide, every night from 7PM to midnight. He plays the best new country music and interviews today's top stars, like Luke Combs, Miranda Lambert, Dan + Shay, Keith Urban, Carrie Underwood, Luke Bryan, Chris Stapleton, Lady A, Morgan Wallen, + more! 
Chris Janson has not only been playing music since he was a child, he has also never played a show for free since he was 9 years old. I know this because I once asked him if he carries a harmonica everywhere, and he told me that he only carries instruments with him when he is getting paid to play, which he has been since he was a child.
That makes what he just revealed to KSON-FM's John and Tammy in the Morning, even more shocking.
"When I was a kid, I was in music class, and I flunked in music. This is going to blow you away — the music teacher told me I was 'stupid.' She used the word, 'stupid,' because I couldn't read music and I still can't read music to this day."
Shocking that a teacher would call one of their own students stupid, but hey, it was the '90s, things were different back then. I bet that teacher wishes that they could take that comment back, seeing how Chris Janson has multiple No. 1 songs and country music accolades under his belt.
He says those words just motivated him more:
"Something I don't like in general is when people make rules for other people just because they can. Everybody has their own way of doing things in life. Whether you write songs different, whether you sing different, whether you look, talk , walk, act, wherever you come from different — everybody's different, man."
Janson obviously got the last laugh, with multiple No. 1 hit songs, an ACM Award win and several CMA Awards nominations under his belt. His current single is "All I Need Is You."
He makes sure to put the right kinds of messages out there in his own songs, to encourage kids who might be where he once was.
Part of my whole mission in music… like, with the song, 'Good Vibes,' I make sure there's a mission statement behind it. It's more than just music, there's a mission statement. You have the opportunity to change someone's life with a smile and happiness and no pun intended — but with 'Good Vibes,' — and treating people so nice.
PICTURES: See Inside Kid Rock's Luxurious Childhood Home
Kid Rock has a rough-and-tumble image, but he didn't exactly grow up in humble circumstances. His childhood home was a 5,660-square-foot luxury home in Michigan, situated on 5.5 acres that includes 5 bedrooms, 7 bathrooms, 5-car garage, along with a partially finished walkout and guest house. There's also a 3 stall horse barn, regulation tennis court and inground pool. The 22-room house was renovated in 2004, and it also has a hot tub and a wet bar.
PICTURES: See Inside Ronnie Dunn's Spectacular Southern Manor Home
Ronnie Dunn lived in true Southern style in his manor home in Nashville. Dunn's 6-bedroom, 7-bathroom, 10,898-square-foot mansion in a high-dollar part of Music City featured a horse barn, a riding ring and the most top-flight amenities, all situated on 16 gated, very private acres.
PICTURES: See Inside America's Jaw-Dropping Most Expensive Home
A staggering estate listed as "America's most expensive home" is currently listed for sale in Bel Air, Calif., for $295 million, and pictures show a one-of-a-kind home that's almost impossibly elaborate and massive. The 100,000-square-foot, 29-bedroom, 41-bathroom home will be the most expensive private residence sale in the U.S. if it brings that price, and that price tag comes with every conceivable amenity, including a private nightclub, full-service beauty salon, wellness spa, 10,000-square-foot sky deck, 400-foot glass-walled outdoor running track with a view of the city and a private movie theater with seating for more than 40 people.