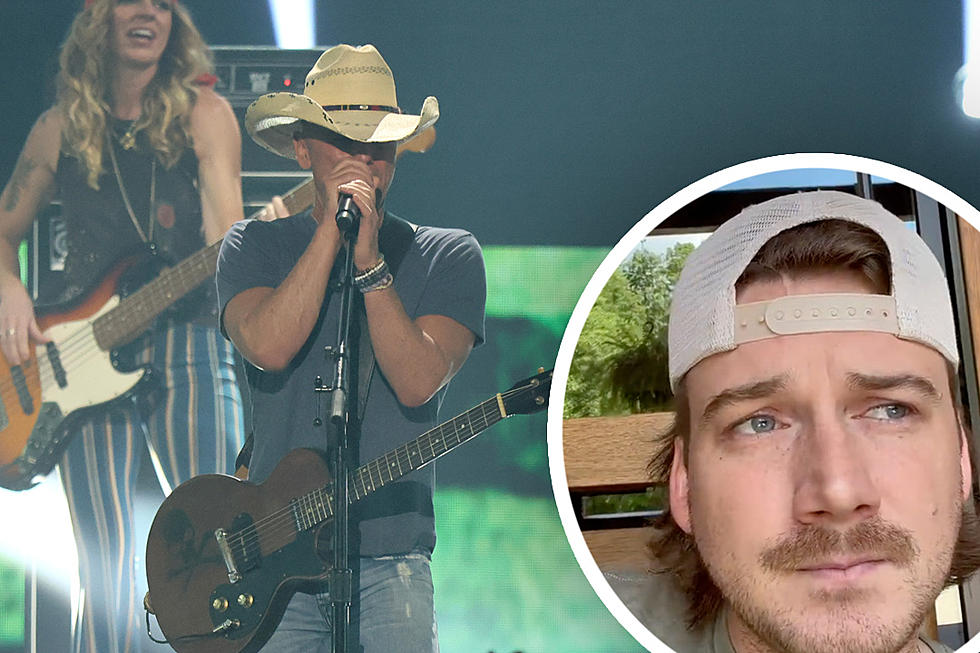 Kenny Chesney Replacing Morgan Wallen at Gulf Coast Jam, Carolina Country Music Fest
Mike Coppola, Getty Images
Kenny Chesney is stepping in for Morgan Wallen at a pair of country festivals the "Last Night" singer pulled out of earlier this week. Chesney will now perform at Gulf Coast Jam and Carolina Country Music Fest next month.
Wallen is on vocal rest for the next six weeks. He promised to reschedule many of the tour dates he'll miss, but the festival appearances were not negotiable. Within a day of the news, but fests had announced Chesney as a replacement headliner. The two affected festivals are:
June 3: Gulf Coast Jam in Panama City Beach, Fla.
June 10: Carolina Country Music Fest in Myrtle Beach, S.C.
Related: Morgan Wallen Delivers Devastating Tour News
The new Chesney shows effectively extend his I Go Back Tour by two weeks. The arena tour was set to end on May 27, but he and his band will now need to work for two more weeks before enjoying some time off. Beyond these dates, he has just two more remaining tour dates on his calendar.
Wallen's vocal rest puts him out through June 20, although he's not officially stated which shows he's targeting to be rescheduled.
"They told me if I do this the right way, I'll get back to 100 percent. They also said if I don't listen and I keep singing, then I'll permanently damage my voice," he says.
The 2023 ACM Entertainer of the Year nominee was set to perform at the show and during the Lifting Lives event this week in Texas. Jason Aldean will fill in for the latter event at Top Golf.
PICTURES: See Inside Kenny Rogers' Palatial $4.2 Million Atlanta Mansion
Kenny Rogers may have been country music's all-time real estate king, and one of his spectacular properties is currently for sale. Rogers' former 6-bedroom, 9.5-bathroom, 15,409-square-foot estate in one of the priciest areas of Atlanta is currently on the market for $4.2 million, and it's a staggering property fit for country music royalty.