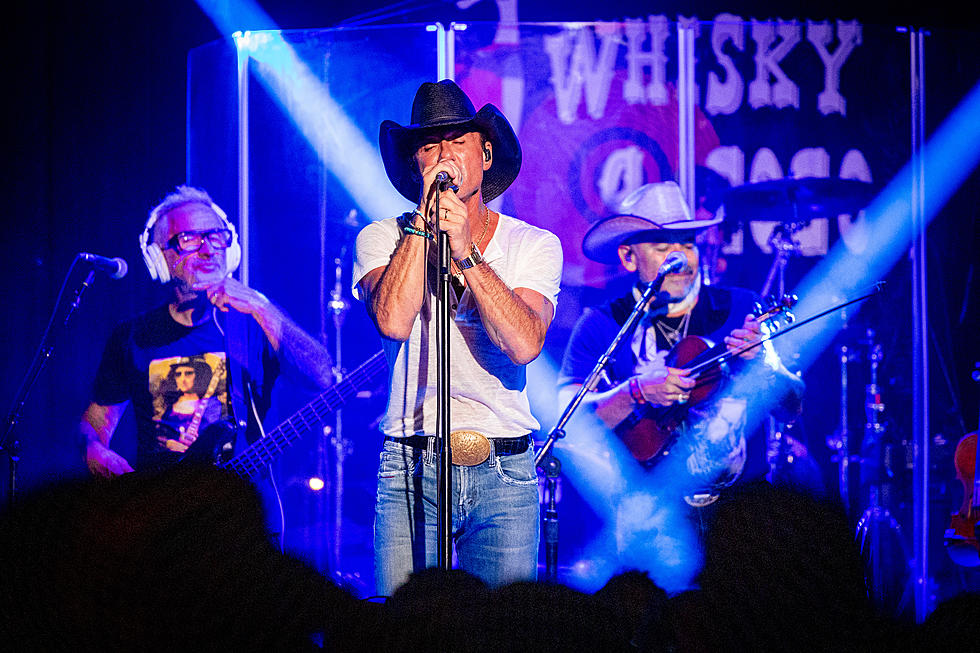 Tim McGraw Wants to Collab With His Daughters, But They Turned Him Down
Emma McIntyre, Getty Images for ABA
Most of country music's most talented artists would jump at the chance to record a song with Tim McGraw, but the singer says that three of the people he'd like to work with most — his three daughters — aren't interested.
McGraw and his superstar wife Faith Hill share daughters Gracie, Maggie and Audrey, who range in age from 21 to 26 years old. All have inherited their parents' talent for music — Gracie even shared a stunning George Jones cover earlier this year — and McGraw tells ET Online that he'd love to get the whole gang together on a song.
"They're the life of the party every time they're around. They just inspire us in so many ways," he explains. "I'd love to do a song with all five of us at some point. I talk about it all the time, and they're like, 'I ain't singing with you, dad.'
"They'll sing with mom. But I'm probably not up to par with the rest of them," the singer admits. "I'm the worst singer in the family."
Though his daughters might be iffy on the idea of a family band, McGraw and Hill have a long history of blending love and music. They've toured and recorded together several times over the course of their respective careers, and most recently, they even acted together, co-starring as husband and wife James and Margaret Dutton in the Yellowstone prequel 1883.
Now, McGraw says he and his wife don't currently have plans to share a stage (or a screen) again anytime soon — but that doesn't mean it's not going to happen.
"Maybe! I mean, we're never gonna count it out," he relates. "She makes me an exponentially better singer, because in my opinion, she's one of the greatest singers in the world. And so having to keep up with her singing really makes me step up my game."
For the immediate future, though, McGraw's focused on solo endeavors. His new album, Standing Room Only, is due out at the end of August; in 2024, he's taking his new music on the road for a tour of the same name.
Top 50 Tim McGraw Songs, Ranked
Whether it's party music or songs that stop you in your tracks, Tim McGraw's catalog has songs for every mood and emotion. Though the Louisiana native launched in 1990 with his self-titled debut record, it wasn't until the release of his sophomore project four years later that McGraw got the adoration of both country professionals and fans alike. These are the 50 best Tim McGraw songs, ranked.