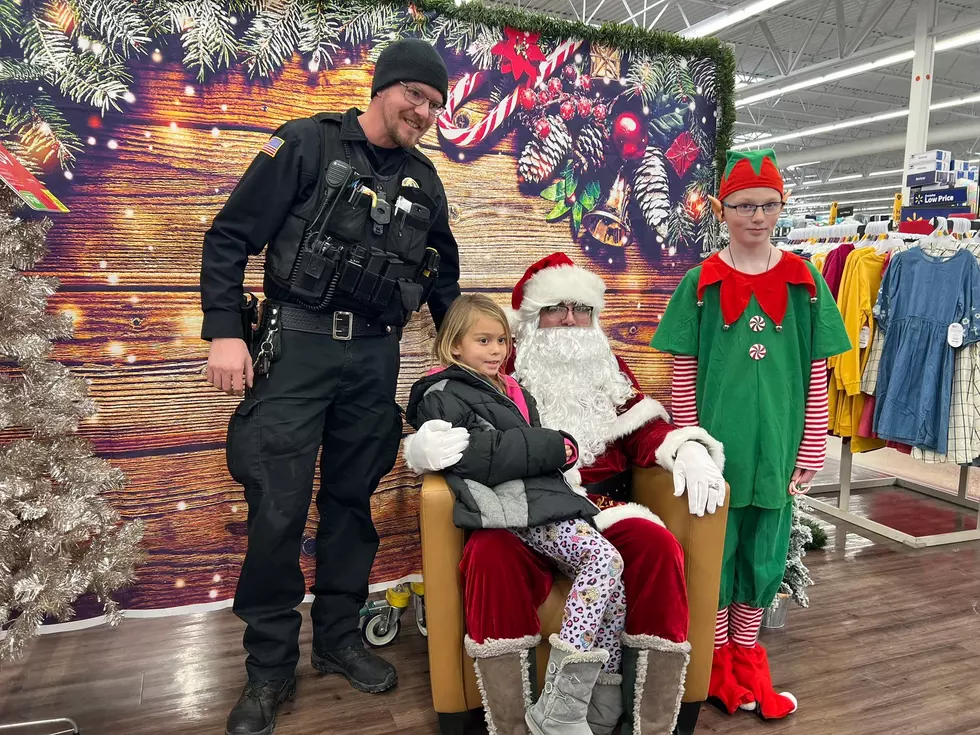 3rd Annual Shop With A Cop In Laramie Happened Last Friday
Townsquare Media: Adlynn Jamaludin
The third annual Shop with a Cop in Laramie took place in Walmart, last Friday, December 16.
A total of 30 elementary students from Albany County School Districts spent their Friday afternoon shopping with an officer, with approximately $150 as they wish.
The event is a collaboration of The Laramie Police Department, Wyoming Highway Patrol, Albany County Sheriff's Office, Wyoming Game and Fish, and the University of Wyoming Police Department.
The monetary donation for this event was provided by generous donations from Walmart Supercenter, Wyoming Hunger Initiative, Laramie Police Department Foundation, local businesses, and members of our community.
According to the release by LPD, the intent of this event is to provide these children with a little merrier holiday season as well as providing them with a positive experience with law enforcement. Each family will also be provided with all the groceries needed to make a full holiday meal with their loved ones at home.
LPD hopes to continue a successful and ongoing program for our community.
Keep scrolling to look at some of the fun photos from the event!
Shop With A Cop 2022
Check out the photos from the 3rd Annual Shop With A Cop, which happened Friday, December 16.