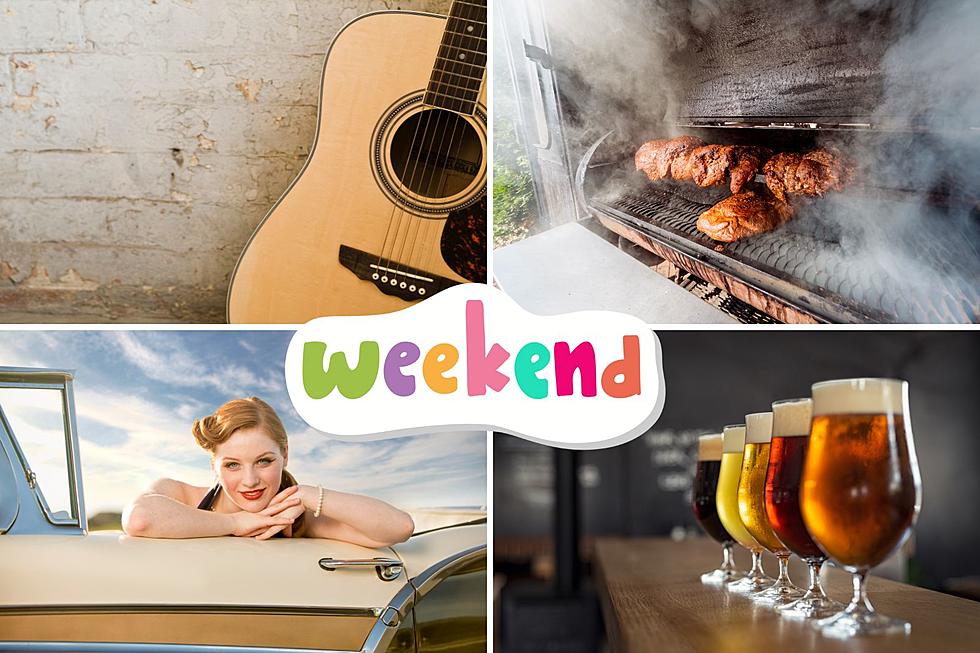 Nicole Sherwood/Canva Pro
This Weekend in Laramie
Art, music, cars, lipstick, and lactation are on the agenda for this weekend. Several free and informational events and a couple of fun fundraisers provide plenty of entertainment in Laramie to start the month. 
Friday, August 4
Breastival 2023
Lactating mothers and supporters of lactating mothers are celebrating World Breastfeeding Week with bouncehouses, facepainting, and snacks. Many informational booths will be in attendance.
When: 10 a.m. - 1 p.m.
Where: Washington Park
Cost: Free
Additional Information: Call (307) 721-2535 or email Kristin.russell@wyo.gov for questions, to host a table, or to help sponsor the event. 
Farmers Market & Gem City Nights
Your usual Downtown Farmers Market full of great food, handcrafted wares, and brews is now adding live music and free art workshops to the experience. Gem City Nights will join the Farmers Market every week for the next month.
When: 3-7 p.m.; music until 9 p.m.
Where: Depot Parking Lot
Cost: Free
Additional Information: To see the music lineup, visit the Gem City Nights website. 
Show Us Your Meat Smoker & BBQ Competition and Cornhole Tournament
The Albany County Fair concludes this weekend with live music by Eli Mosley, a BBQ competition, and a cornhole tournament (prizes for best meat and best bag tossing). 
When: 6-8 p.m.
Where: Albany County Fairgrounds
Cost: $10 per BBQ attendee and $10 per cornhole player. Music is FREE
Additional Information: Prepay here for the BBQ contest, or visit the ACF Jr. Livestock Sale Facebook page for more details on all events. 
Historic Walking Tour of Pioneer Businesses
Walk and learn about the downtown Laramie businesses of yesteryear with host Judy Knight.  
When: 5-6 p.m.
Where: tour starts at Women's History House 317 S. 2nd St.
Cost: Free
Additional Information: Visit the Albany County Historical Society's Facebook page for more information. 
Saturday, August 5
Burnouts & Brews and Babes & Brews
Bond's Brewery is hosting two events: the first is a car show, and the second is a pin-up competition. Polish your car and put on some red lipstick. Prizes for best car and best costumes. 
When: Car show at noon; pin-up competition at 2:30 p.m. Register 12-2 p.m.
Where: 411 S. 2nd St.
Cost: $20 a car (proceeds to charity) and $25 a pin-up
Additional Information: For details on either of these events, visit their Facebook page. 
Sunday, August 6
J4Brehm's Guest Ranch Old Fashioned Country "Raise the Dream" Fundraiser

Help the ranch raise money for critically ill children so they can vacation with their families. Funds support the Give Kids the World Village.
When: 12-5 p.m.
Where: J4Brehm Guest Ranch 1218 Hwy 130
Cost: Free; Fundraising Event
Additional Information: Visit the J4Brehm Facebook page for more details. 
Wyoming's 10 Cutest Baby Animals
Check out some of Wyoming's cutest Spring animal babies!