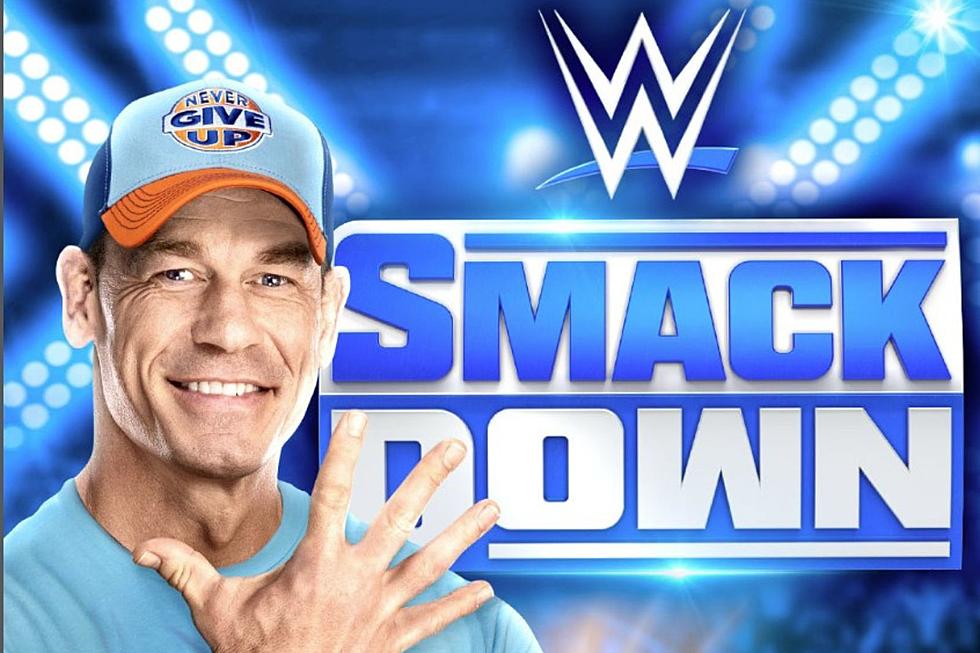 WWE & Movie Superstar John Cena Coming To Colorado: Where Can You See Him?
Courtesy Of Ball Arena
Even though you "can't see him," most in Colorado know who John Cena is. WWE just announced his long-awaited return to Colorado in September. Here's everything we know so far.
John Cena Returns To Colorado
Like most young kids, I grew up watching professional wrestling. The old WWF and WCW were my absolute favorite things in the world in the mid-90s during the peak of the "Monday Night Wars." I was looking at all of the wrestling shows that have come through Colorado since the mid-90s and I've been to just about all of them. There's truly nothing like a WWE event live. I've also been to twelve WrestleMania events and somehow each one gets better than the last.
To this day, I'm still a massive WWE fan I was lucky enough to be given the opportunity by a great friend to take my family to WrestleMania in Los Angeles this past April, and let me tell you, it was the absolute best WWE experience of my entire life. Bringing my family for the first time, especially my six-year-old son, who is a huge WWE fan, made it even more special. My son got to see John Cena, one of his absolute favorites, for the first time ever in person, and now he'll get to see him again next month when he makes his long-awaited return to Colorado!
WWE Smackdown Starring John Cena Coming To Ball Arena In Denver
For the first time since September of 2018, WWE Friday Night Smackdown is coming back to the Ball Arena in Denver on Friday, September 15th. Come see the stars of Smackdown, including John Cena, as they take over the Mile High City for a night full of awesome live WWE action.
Also being advertised for the show are the Uso's, Solo Sikoa, Bianca Belair, Colorado's own Bobby Lashley, Asuka, and more. Tickets are going fast and are available here. And, of course, keep listening to our local Northern Colorado Townsquare Media radio stations for your shot to win your way in, or we'll have to lay the SMACKDOWN on ya!
REVEALED: Real Names of Current and Former WWE Superstars
Step between the ropes to test your knowledge of current and former WWE superstars. Can you guess the real names of these superstars of the squared circle?
We're Obsessed With These Front Row Pictures From WWE Raw In Denver
WWE Raw was at the Ball Arena in Denver recently and we got to sit front row and take pictures of all of the action. Here are some of our favorites.