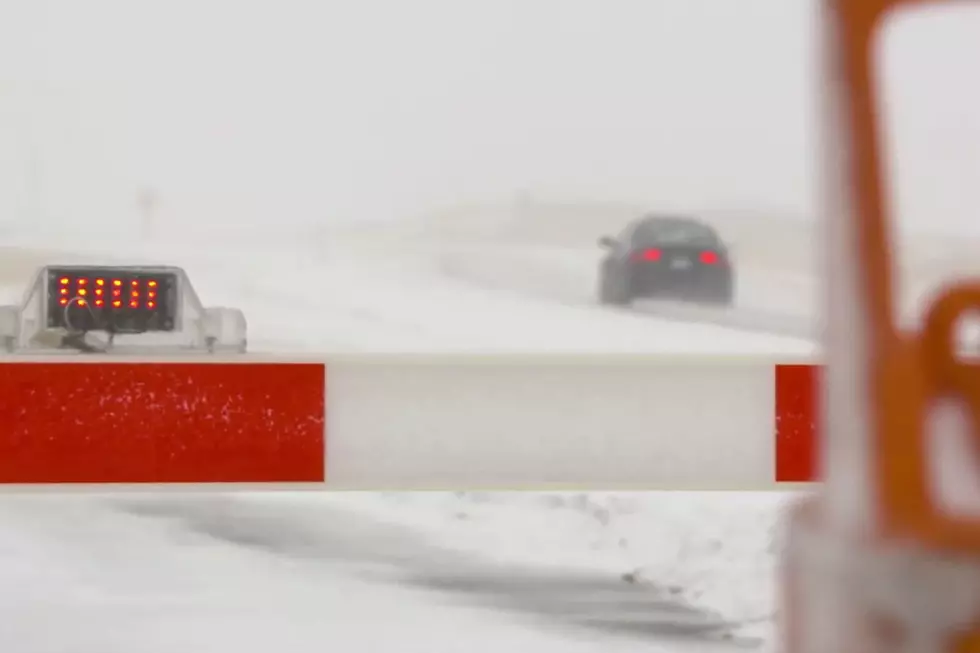 UPDATE: I-80 in Wyoming Partially Re-Opens
WYDOT
UPDATE: Interstate 80 in Wyoming has now partially re-opened. But at last report it was still closed in the westbound lane between Rawlins and Cheyenne.
Interstate 25 in Wyoming is open as of 6:30 a.m. on Jan. 30, but portions of Interstate 80 remain closed due to poor travel conditions cause by winter weather.
That's according to the WYDOT Road and Travel website. WYDOT says that I-80 is closed in both directions between Rawlins and Laramie.
The website says that as of 5:30 a.m. that closure was expected to remain in effect for roughly 11 to 13 hours. I-80 westbound was closed between Cheyenne and Laramie and eastbound from the Utah line to Rawlins due to rolling closures
While I-25 was open, it was slick throughout it's entire length in Wyoming. A "no unnecessary travel" advisory was in effect in the Chugwater and Glendo areas.
You can access the WYDOT Road and Travel report here.
WYDOT Urges 'Don't Crowd the Plow!' After 67 Plows Hit in 3 Years