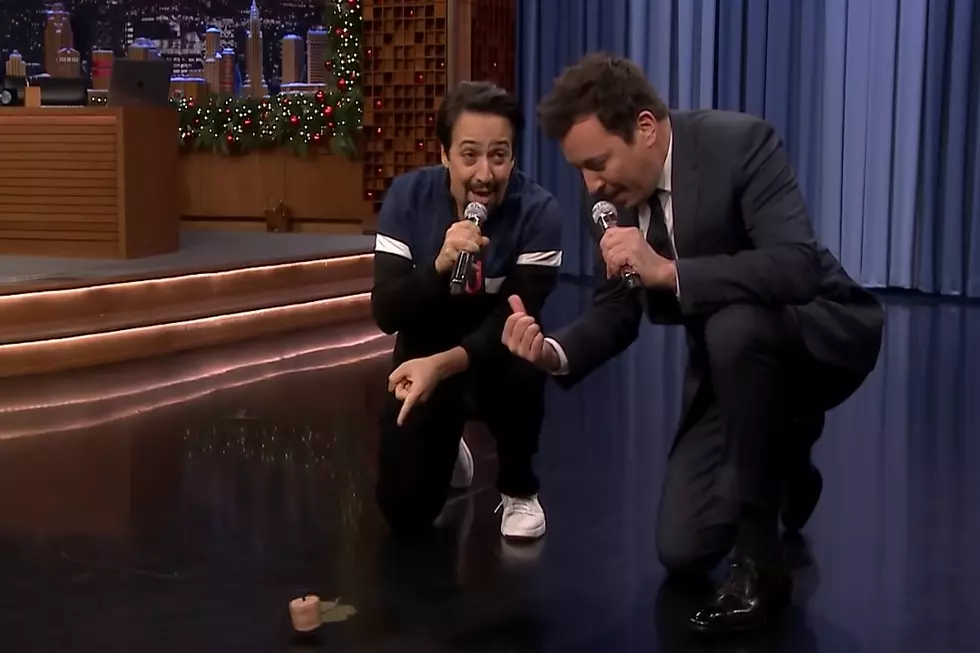 Jimmy Fallon, Lin-Manuel Miranda Turn 'The Middle', 'Meant to Be' + More Into Holiday Songs [WATCH]
YouTube
No song is safe from Jimmy Fallon's parodies -- especially not the biggest hits of the year. On Monday night (Dec. 17) the late-night TV host and actor and Hamilton playwright Lin-Manuel Miranda teamed up to turn some of 2018's most popular songs -- including Maren Morris, Zedd and Grey's "The Middle" and Bebe Rexha and Florida Georgia Line's "Meant to Be" -- into holiday tunes.
Readers can press play above to watch Fallon and Miranda's full hits-turned-holiday songs medley. Their "The Middle" parody -- a Hanukkah song featuring the line "Baby, why don't you just help me spin my dreidel?" -- begins around 2:30, while their "Meant to Be" re-write, which is all about the Elf of the Shelf, starts around 3:40.
"Pay attention to how you act / Elf on the Shelf is watching that," Miranda sings to the tune of "Meant to Be." He and Fallon turn the song's chorus into "He's watchin' me / He's watchin' me / He's watchin' me / That little elf is watchin' me."
In addition to "The Middle" and "Meant to Be," Fallon and Miranda's medley also features parodies of Camila Cabello's "Havana," Maroon 5's "Girls Like You," Migos' "Stir Fry," Shawn Mendes' "In My Blood," Post Malone's "Better Now," Ariana Grande's "No Tears Left to Cry," Ed Sheeran's "Perfect" and Cardi B's "I Like It."
Morris, Zedd and Grey and Rexha and FGL scored massive hits with "The Middle" and "Meant to Be," respectively, in 2018. Both sets of artists topped the charts with the songs, and earned 2019 Grammy Awards nominations for their work.