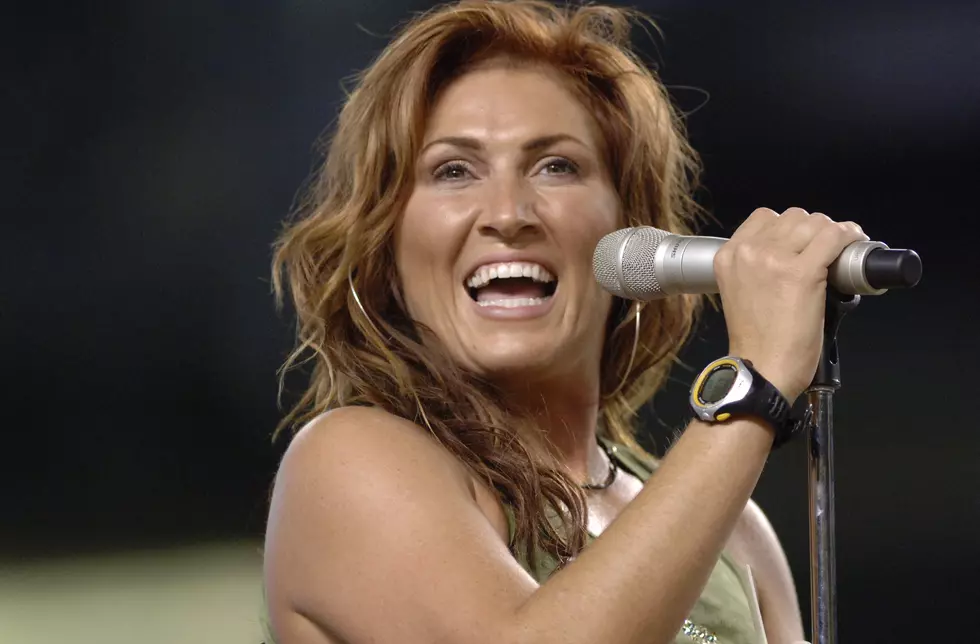 Jo Dee Messina – Teaming up with WD-40
A. Messerschmidt/Getty Images
I am NOT making this up.  It's a long-standing practice for artists to partner with a corporate sponsor to highlight their music.  Think Nascar or NAPA.  But, this is the first time I've ever heard of a lubricant teaming up with a country star.
So, here's how this one works:  When you buy specialy marked products from the WD-40 line, you'll get a free 10 song download from  Jo Dee's career.
The country blog Country Standard Time   is reporting that the CD download won't be available anywhere else.  It's either WD-40 or nothin'.
Messina and WD-40 are partnering to give away a CD download of 10 songs by the singer with the purchase of specially-marked products.
Each specially marked Spot Shot, 2000 Flushes, X-14 and Carpet Fresh brands will carry a sticker that has a free download code.  The CD can be downloaded at the Unmistakably Clean website until May 31, 2012. Products carrying the download stickers are available at participating stores nationwide and through online retailer Alice.com.
Now, Jo Dee is the first to reassure her fans that she really does use the products.  Spot Shot, 2000 Flushes, X-14 and Carpet Fresh help me keep my 100-year-old home clean, so partnering with WD-40 Company was an easy decision. she said. This CD offer is the perfect treat for my fans with some of my greatest hits I personally selected.
Once again, for those who would like to take advantage of the offer, you should make your purchase and download before May31, 2012.  In the age of the internet and the web, artists are more and more finding the need to have a digital presence.  Teaming up with a corporate sponsor and then having fans go to the web-sites of that sponsor just seems to be the next logical step. 
I wonder what other type of marketing we'll see in the New Year to come?  Stay tuned.  It ought to be interesting.
To hear the best country IN the country, listen to Y95 Country.  Like us on Facebook:  Y95 COuntry.