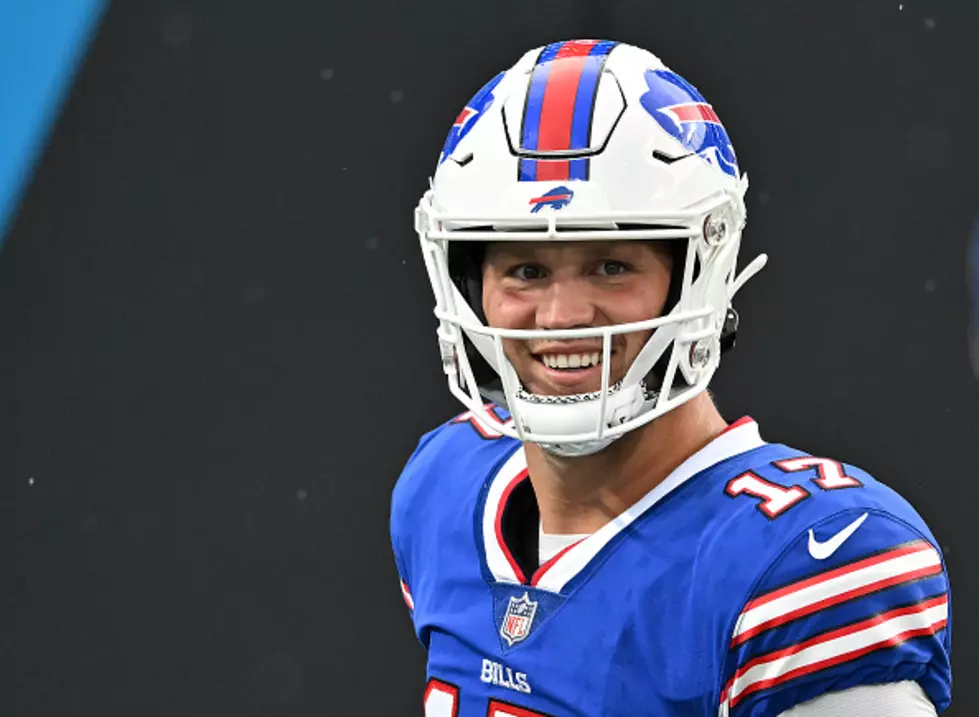 Buffalo Bills Post Video of Josh Allen Saying "Go Bills" 14 Times [WATCH]
Getty Images
We're three days away from the Buffalo Bills home opener, which will be a Monday Night Football game on ESPN.
Kickoff against the Tennessee Titans is 7:15 pm and the hour early start time is because of the fact the NFL also has the Minnesota Vikings playing at the Philadelphia Eagles at 8:30 pm.
Both teams are facing injury problems, with cornerback Dane Jackson and defensive tackles Ed Oliver and Tim Settle missing practice again on Friday. The status of all three players remains up in the air.
As for the Titans, they will be without edge rusher Harold Landry who had ACL surgery, and their rookie slot receiver Kyle Phillips may not play as well.
The Bills social media team has become one of the best in professional sports and to get ready for the home opener, they posted a compilation video of Josh Allen saying 'Go Bills."
I counted the number of "Go Bills," and it reaches 14...even though the video itself is only 15 seconds.
A couple of them are during the holidays, with Josh saying "Go Bills" after his interview after the win against the Dallas Cowboys on Thanksgiving, and Josh saying "Merry Christmas, Go Bills" after a game as well.
I love how he has completely and utterly embraced this city and the region. He always ends an interview with the national media with "Go Bills" and I love it.
Bills Mafia's Wishlist For The New Buffalo Stadium
The Bills are building a new stadium and here is a wishlist from Bills Mafia.
Bills Lover's Dream House For Sale & It's Not Even In Buffalo
22 Famous Buffalo Sports Phrases Every Die-Hard Bills and Sabres Fan Knows
Being a sports fan in Buffalo is sometimes like knowing a different language. Here are 22 of our favorite Buffalo sports phrases you already know if you're a huge fan! And if you're new here, here's how to catch up.