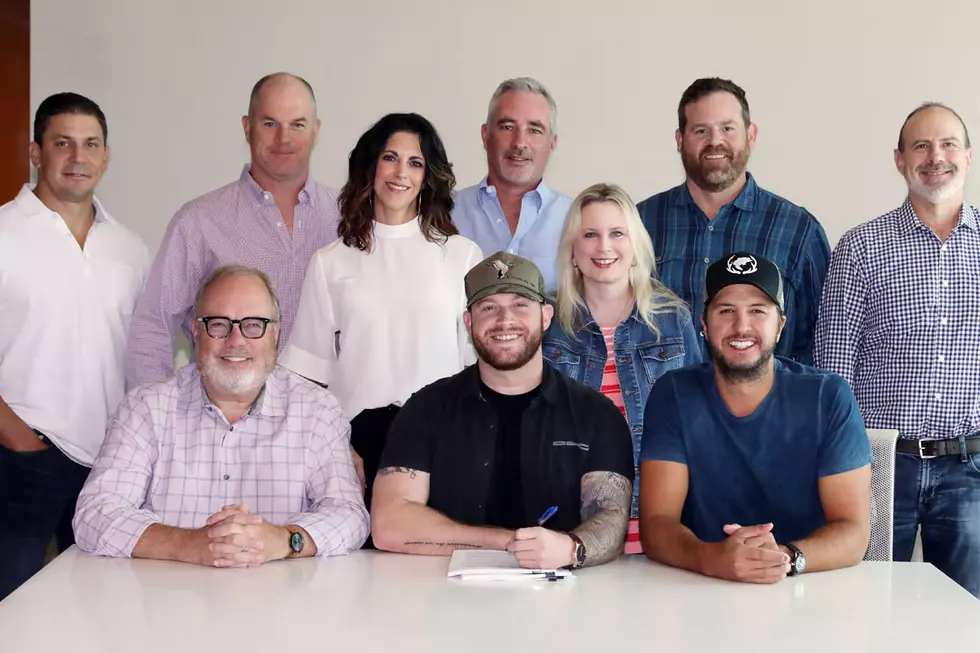 Luke Bryan Launches Record Label Imprint, Signs Jon Langston as First Artist
Courtesy UMG/Alan Poizner
Luke Bryan is starting his own record label. 32 Bridge Entertainment will live under his own label umbrella at Universal Music Group in Nashville, and he already has his first artist.
Up-and-comer Jon Langston is the first act signed to Bryan's new imprint. He'll release "When It Comes to Loving You" as his debut single. In addition to hitting the road on his own headlining tour this year, Langston will travel with the "Fast" singer on his 2018 Farm Tour.
"The ability to start a record label thru my record label is such a dream come true for me. It allows me to see an artist like Jon Langston, trust my heart and sign him," Bryan says of the new venture in a press release.
Hands Down, These Are Country Music's Sexiest Male Voices
In his leadership role, Bryan hopes to mentor Langston and offer advice about the business, or acting as a sounding board when he needs advice.
"I've been watching Jon and hearing about his fan following for some time. More important is that he is in it for the right reasons — he loves making music, he loves the fans and he's out there working his tail off," he adds.
32 Bridge is a nod to a landmark in Bryan's home state of Georgia, the Route 32 bridge that runs over the Flint River where Bryan and his family spent time enjoying the outdoors. Bryan and Langston will hit the stage at the block party concert celebrating the opening of Bryan's new Nashville restaurant, Luke's 32 Bridge Food + Drink, on Monday night (Sept. 10).
A six-date Farm Tour launches on Sept. 27 in Ohio and wraps on Oct. 7 in Georgia.
The Best Country Songs of 2018: