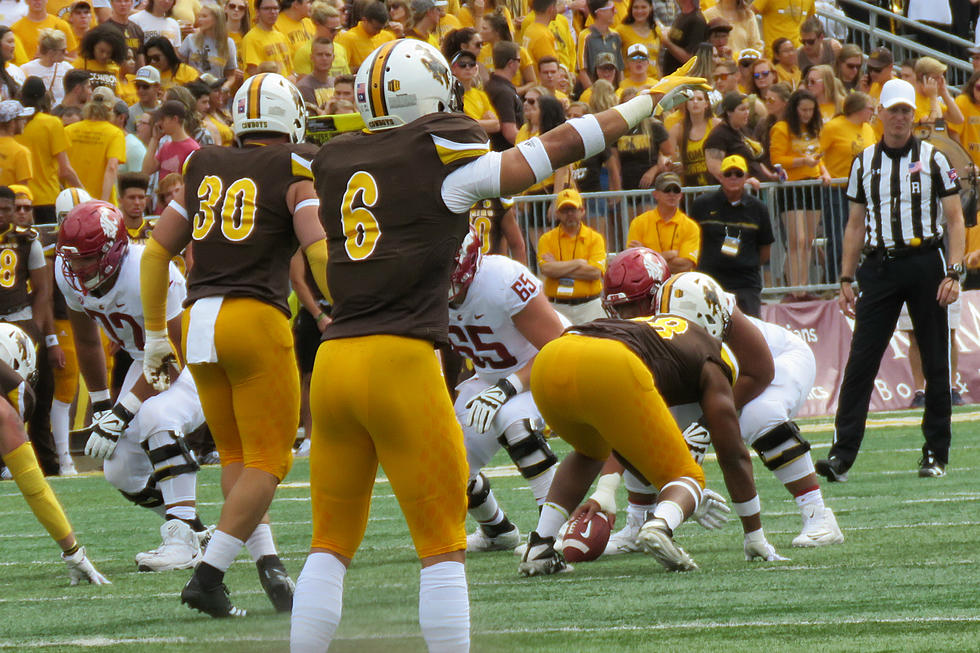 Cowboys Face Tough Test At Missouri [VIDEOS]
Caitlin Anderle, Townsquare Media
For the first time ever the Wyoming Cowboys meet the Missouri Tigers on the football field today in Columbia, Missouri.
The game starts at 5 p.m., Mountain Time and is being televised on ESPNU.
Wyoming (1-1) is coming off a disappointing loss at home last Saturday to Washington State, 41-19. It was so frustrating that head coach Craig Bohl was asked about his disappointment with effort and penalties earlier in the week when visiting with the media and gave a lengthy response. He also talked Missouri, the Cowboys' preparation and more.
Senior captain and safety Marcus Epps feels they will atone for their performance last week, but knows they're facing a really good opponent.
Missouri (1-0) is led by Heisman Trophy candidate and senior QB Drew Lock. He was the First Team All-SEC quarterback last year as voted by the AP and coaches. Lock led the conference in passing yards, passing efficiency and total offense, as the Tigers went 7-6 last season. Missouri returns nine starters on offense and six on defense.
The Tigers enter off a 51-14 victory in their opener last week over Tennessee-Martin. Missouri rolled up 558 yards of total offense and went 6-for-6 in the red zone.
The Cowboys, who are playing in the state of Missouri for the first time since 1939, are 19-point underdogs. UW will be trying to beat an SEC team for the fourth time in school history. Wyoming has won three of their last four against SEC opponents, including their last game at Tennessee, 13-7, in 2008.
Missouri last played a Mountain West team in 2010, when the Tigers beat San Diego State, 27-24. Also, Missouri is 7-1 in its last eight games and has scored 45 points or more in those seven victories.
Kick-off is at 5 p.m.