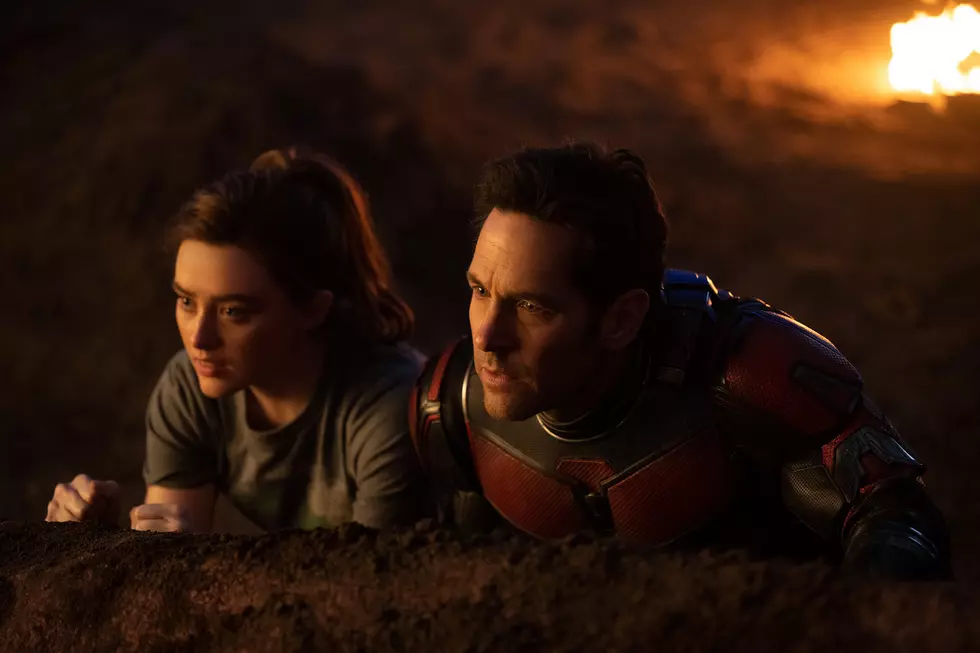 'Quantumania' Trailer Breakdown: Every Easter Egg and Secret
Marvel
The Ant-Man and the Wasp: Quantumania trailer is way darker than the trailers for the previous two Ant-Man movies. And it suggests times are about to get very tough for Scott Lang. (Times? Get it? Hah.) In fact, there are hints in this movie that Scott will die in this film.
Don't believe us? Check out our full breakdown of the Quantumania trailer below. We'll run through our reasons for thinking Scott is doomed, explain why he's so hung up on getting more time after the events of Avengers: Endgame, discuss how Kang connects to Shang-Chi and the Legend of the Ten Rings's post-credits scene, reveal what Quantumania has to do with Shang-Chi's rings and Ms. Marvel's bangle, examine why Kang has killed so many Avengers yet seemingly never met at Scott Lang before, prove why Kang is one of the best Marvel villains, and show how he will become a multiversal villain in the Marvel Cinematic Universe. Watch the video below:
If you liked that video on all the Easter eggs in the new Ant-Man and the Wasp: Quantumania trailer, check out more of our videos below, including one on the MCU's Kang and the key to making him a really interesting MCU villain, why He Who Remains might not have been a bad guy after all, and the MCU's R-rated future. Plus, there's tons more videos over at ScreenCrush's YouTube channel. Be sure to subscribe to catch all our future episodes. Ant-Man and the Wasp: Quantumania is scheduled to open in theaters on February 17. 
Sign up for Disney+ here.
Black Panther: Wakanda Forever: All the Coolest Marvel Easter Eggs
Here are all the best callbacks to Black Panther (and to decades of Marvel Comics) in Black Panther: Wakanda Forever.