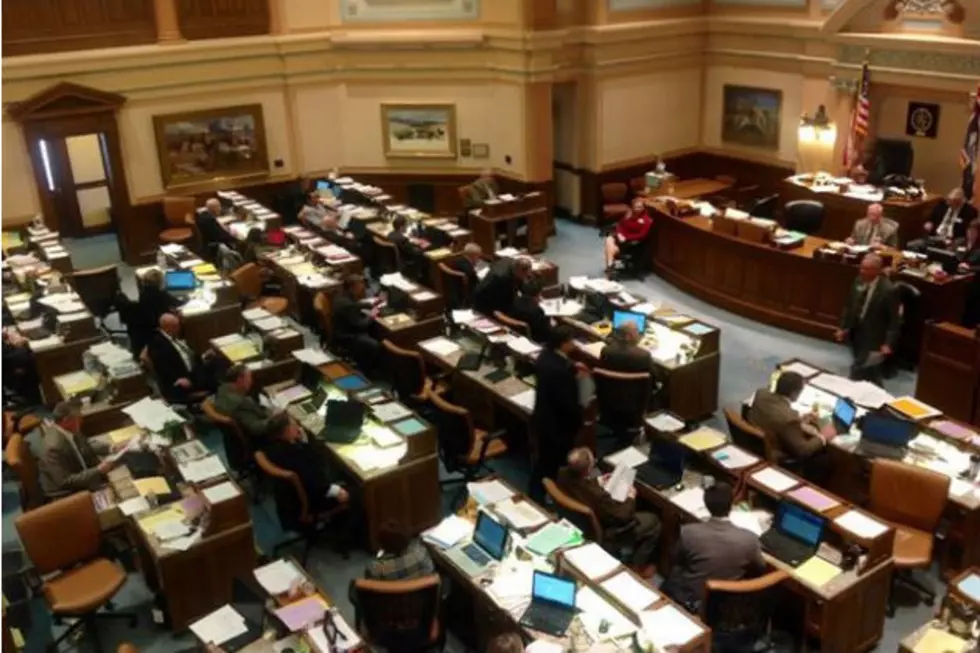 Retired Laramie Game Warden Seeks Wyoming House Seat
Amy Richards, Townsquare Media
Centennial resident Bill Haley announced Wednesday that he intends to seek the Republican nomination for Wyoming House District 46.
Rep. Glenn Moniz (R-Albany) currently holds the seat, but announced Tuesday that he will run for House District 10 when Senate President Phil Nicholas (R-Albany) leaves the Wyoming Legislature at the end of his current term.
Haley, 64, has lived in Albany County for 40 years and retired in August 2014 after 37 years as a game warden with the Wyoming Game and Fish Department. He earned his bachelor's of science in Wildlife Management and Conservation from the University of Wyoming in 1975.
"I don't have any agenda," says Haley. "I just think that I can contribute through my experiences to the people of Albany County."
"Communication is the key," says Haley. "I want to adequately represent the people of Albany County and I want to hear from them of how they feel about a particular issue."
Haley says in a press release that the state of Wyoming should partner with fossil fuels companies to explore new markets.
"We also need to look at ways to develop emerging energy technologies and revenue streams for future generations of Wyomingites," Haley says in his release.
Haley also proposes bolstering Wyoming's tourism industry, the state's second largest industry behind the energy sector, by using Albany County's wildlife, fisheries and outdoor recreation to generate new revenue.
Haley describes himself as an advocate for all public employees, particularly teachers. He says he wants to have a plan in place to recognize the people who keep Wyoming running.
"They are one of the group who give up a lot when the state needs to balance the budget," says Haley. "I am interested in teachers' salaries and benefits, one of the many ways we maintain our current quality of education."
Haley says he plans to bring his Wyoming values to the fight against child abuse and domestic violence statewide.
Haley's wife, Vicki, managed the Albany County Fair for over 20 years and continues to coach students in Laramie High School's chapter of the National FFA Organization, formerly known as Future Farmers of America. Haley says he and his wife have been married nearly 38 years, raising three children and owning several small businesses along the way.
"Wyoming has provided a wonderful living for me and my family for the past 40 years," says Haley in the release. "I am very excited to have the opportunity to represent the folks of Albany County and give back to the great state of Wyoming."