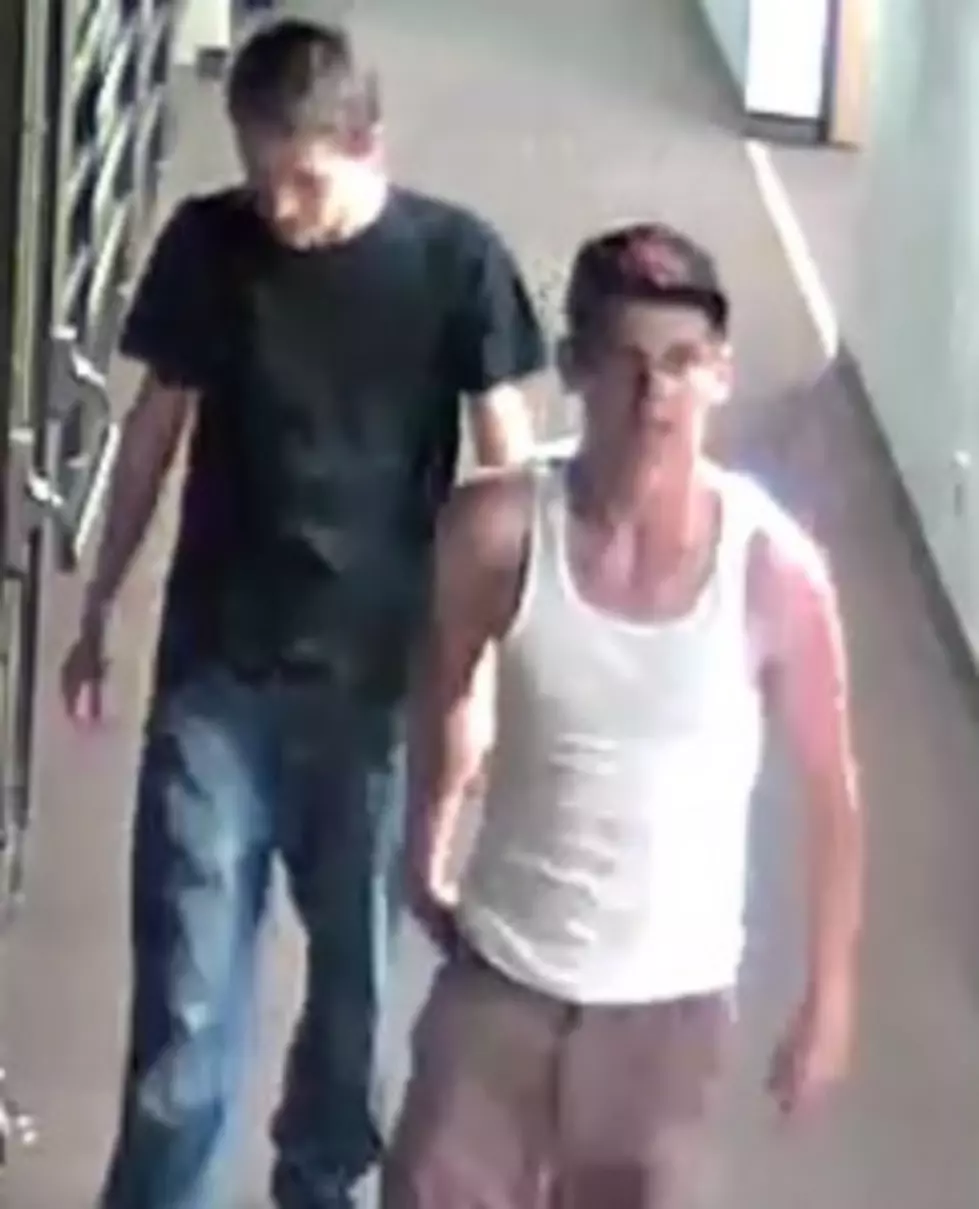 Suspects Identified For University of Wyoming Property Damage
Provided By UW Police Dept.
UW Police Chief Mike Samp says the suspects were identified with the help of the public, primarily through the anonymous text tip line.
The names of the suspects have not been released at this time.
The property damage yesterday prompted a search for two men seen in the athletic facilities on surveillance cameras.
UW Police acted quickly, releasing a photo of the two suspects with information on how to report tips on their identity.
According to UW Police Chief Mike Samp, the damage caused at the UniWyo Sports Complex and War Memorial Field House is felony level damage.
"The main damage was damage to one of the playing surfaces in the UniWyo Gym, and again we are still waiting on estimates for that actual dollar estimate on the damage," says Samp.
Additional information on the exact locations affected and the manner in which they were damaged will not be released until further in the investigation.
We will provide more information on when it is available.