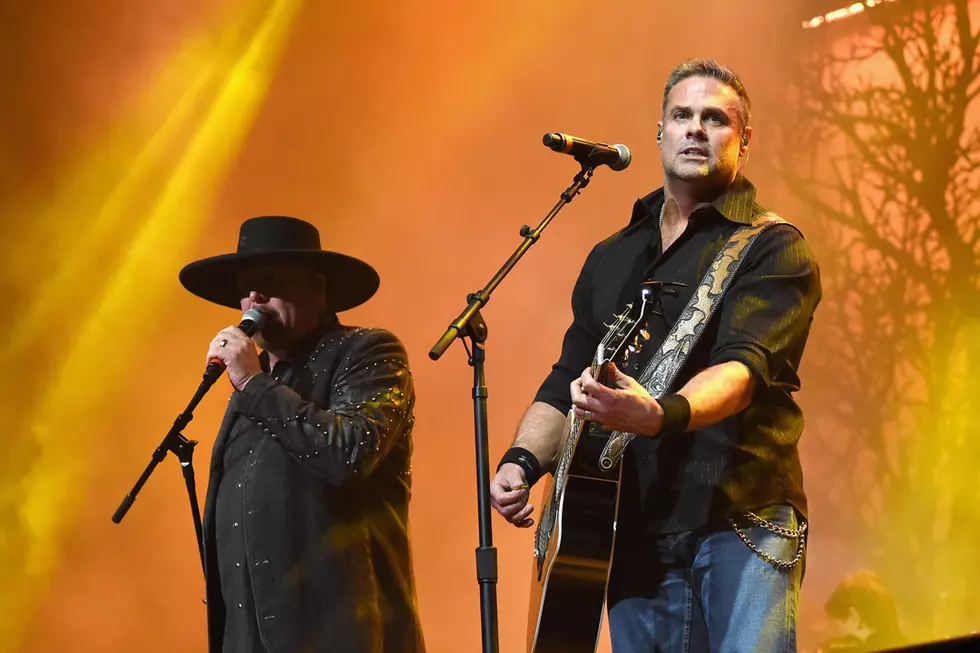 Country Music Loses a Friend: Singers React to Troy Gentry's Death
Rick Diamond, Getty Images
Country music suffered a devastating loss with the death of Montgomery Gentry's Troy Gentry on Friday (Sept. 8). Immediately, the singer's friends and fellow country artists responded with an overwhelming outpouring of grief.
Lee Brice remembers Gentry as a friend, and he wasn't alone. Jake Owen, Travis Tritt and Randy Houser are three more who are clearly devastated by his death. Even artists like Jason Isbell, who only met Gentry a few months ago, grieved upon learning of his death.
Gentry carried a quiet personality inside his enormous frame. He was not only the lead singer of the duo, but was the glue that held Montgomery Gentry together. The 50-year-old was the award-winning group's motor during a career that lasted nearly two decades and included hits like "My Town," "Hell Yeah" and "Something to Be Proud Of."
12 Country Stars Who Died Too Soon
At home he was a loving husband to wife Angie and father to daughters Kaylee and Taylor. Gentry died in a helicopter crash outside a venue the band was supposed to play on Friday night (Sept. 8) in Medford, N.J. Two people were killed in the crash, but bandmate Eddie Montgomery was not involved.
Taste of Country extends our deepest sympathies to the family. Leave a note about your favorite of the duo's songs in the comments section below. Many singers also tweeted about the death of legend Don Williams in the same tweet. His death at the age of 78 on Friday was unrelated.
Troy Gentry Killed in Helicopter Crash on Sept. 8