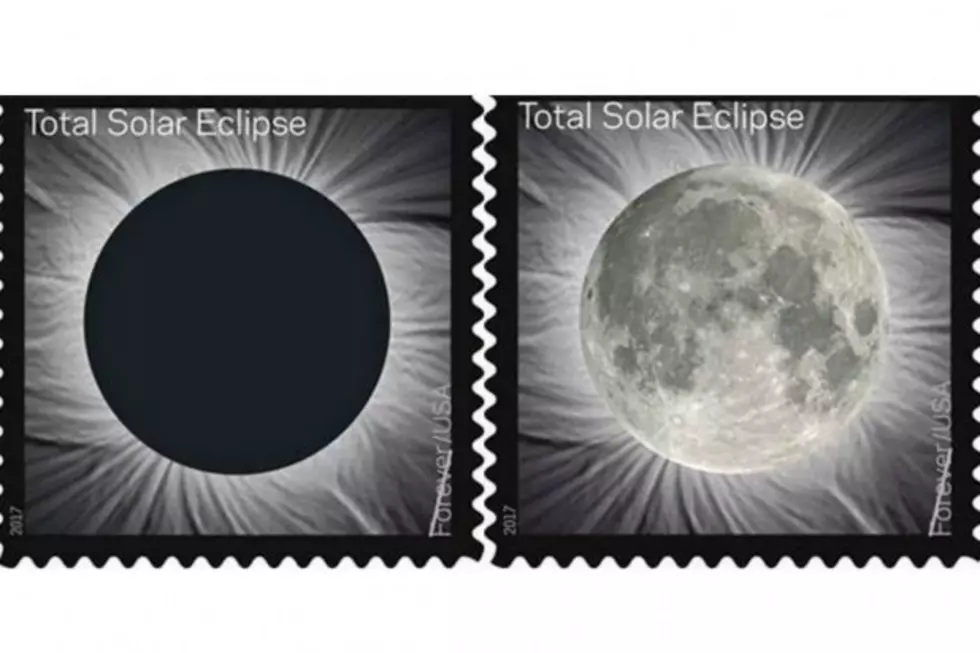 U.S. Postal Service to Host National Debut of Solar Eclipse Stamp in Laramie
U.S. Postal Service
The U.S. Postal Service will host the national debut of their first-ever heat-activated stamp tomorrow at the University of Wyoming Art Museum at 1:30 p.m. in honor of the upcoming total solar eclipse.
At room temperature, the 'thermochromic' Total Eclipse of the Sun Forever stamp depicts a solar eclipse, but becomes an image of the Moon from the heat of a finger. The image reverts back to the eclipse once it cools.
David Rupert, U.S. Postal Service communications director, said this is the first time the Postal Service has ever used the technology on a stamp.
"It's a really unique, really interesting stamp, something that we've never done before," Rupert said. "What better stamp to try it out on than an eclipse stamp?"
Rupert said the eclipse stamp itself as well as the event it commemorates are what makes the stamp so special.
"This is something that we're all going to be talking about, and the stamp is launching that interest." Rupert said. "People can say 'I was there' and they have the stamp to prove it."
The unveiling tomorrow will coincide with a UW summer solstice event. Visitors who arrive at 11:30 a.m. will be able to watch a unique architectural feature, in which a single beam of sunlight shines on a silver dollar embedded in the floor of the Art Museum's Rotunda Gallery. This event occurs only at noon on the summer solstice.
Rupert said NASA scientists will be present at the event, as well as the astrophysicist who took the photo on the stamp, Fred Espenak, also known as Mr. Eclipse.
"He's been to more eclipses than any other human being, several dozen of them," Rupert said. "He has made this his lifelong passion and study."
Rupert said the stamp would allow those who can't physically be at the event to take part.
"If you can't be at the event, you can kind of be there," Rupert said. "You can go to any post office on Tuesday and buy the stamp and try it out for yourself."
Rupert has one piece of advice for those looking to buy the stamp.
"Don't keep it in your hot car," Rupert said.  "They are heat-sensitive."