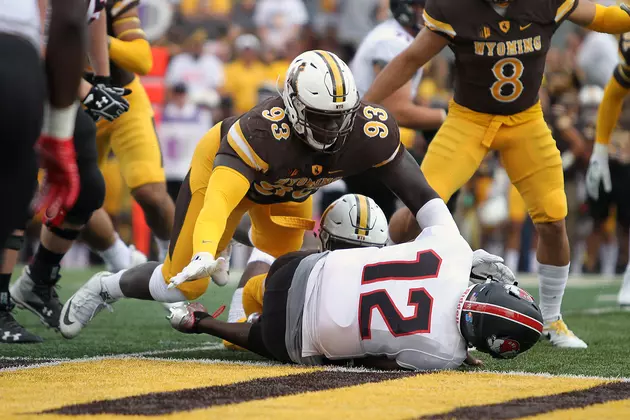 University of Wyoming Football Player Indefinitely Suspended
Seneca Riggins, Townsquare Media
University of Wyoming junior Youhanna Ghaifan has been suspended indefinitely from the football team following misdemeanor charges in Fort Collins, Colorado.
A summons was issued this (Friday) morning for a Class 2 misdeameanor of false imprisonment and a Class 3 misdemeanor of assault, according to a University of Wyoming press release.
Of the suspension, UW Football coach Craig Bohl said that "Youhanna (Ghaifan) was charged with two misdemeanors. We take these allegations very seriously."
Bohl also noted that Ghaifan was informed of the suspension and was taken back to Laramie.
University of Wyoming Athletics Director Tom Burman said in the statement that "We are working with the University administration to make sure we follow all policies and procedures as they relate to this issue" adding that "Coach Bohl made me aware of the situation, and I communicated that information to our University administration this morning."
As of publication time, the University of Wyoming Athletics Department has made no further comments.