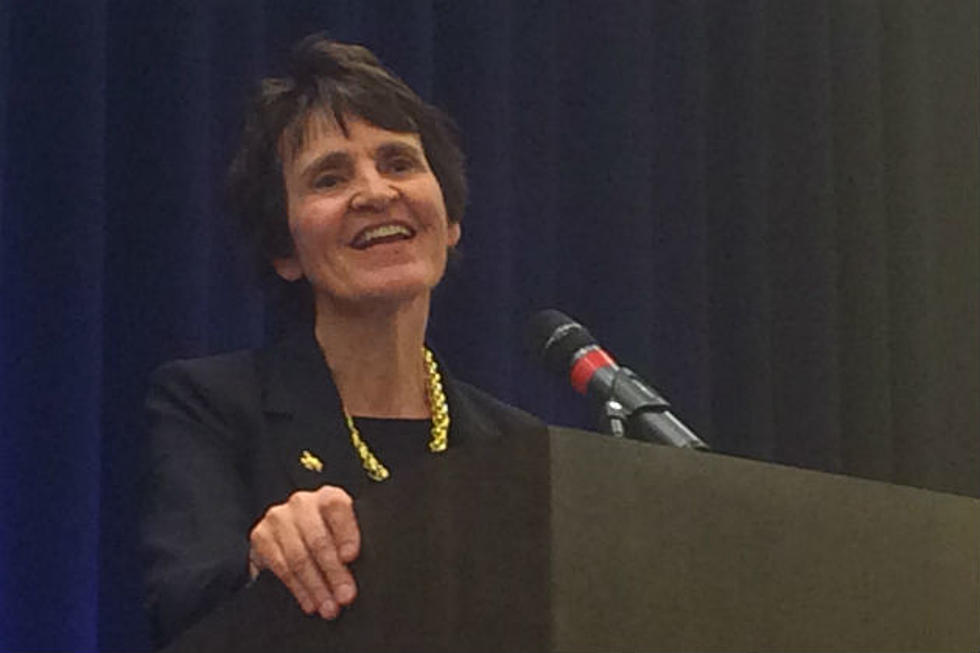 University of Wyoming to Name Acting President This Summer
Nick Learned, Townsquare Media Laramie
The University of Wyoming Board of Trustees will appoint an acting president to serve as the university's leader when President Laurie Nichols' contract ends June 30, according to a news release Friday.
The trustees held its weekly board meeting Friday, and name the acting president in accordance with university regulations.
The acting president will work with the UW leadership and the rest of the community, "while the board plans and then conducts an open and transparent search for a presidential successor," board Chairman Dave True said in the news release.
"While we don't have a precise timetable at this point, the board is committed to a presidential search that involves stakeholders across UW's constituencies, including Wyoming citizens," True said.
Nichols will move to a faculty position at the university at that time.
True praised Nichols' leadership for the past three years. "We appreciate President Nichols' dedicated service, and we truly believe her hard work and that of many others has created a tremendous opportunity for her successor. The board believes strongly that UW's best days are ahead."
True has consistently refused this week to explain the board's decision to not renew Nichols' contract.
Students, faculty and staff have praised her and continued to criticize the trustees and demand an explanation for not renewing her contract.