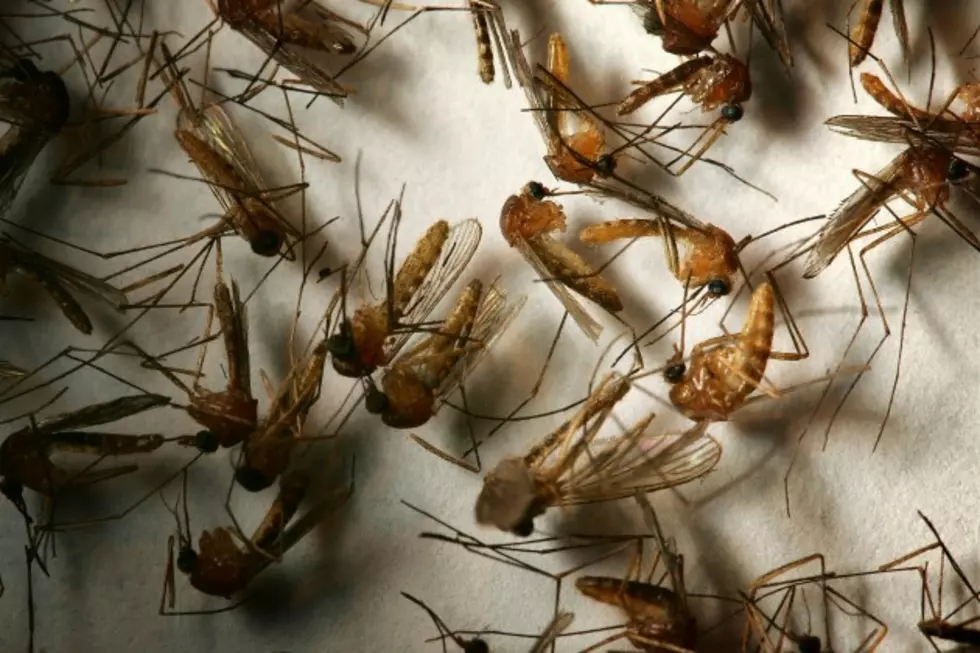 West Nile Virus Found in Laramie
David McNew, Getty Images
A woodpecker collected within Laramie city limits recently tested positive for West Nile virus at the Wyoming State Veterinary Laboratory, marking the first confirmed case of the season in Albany County.
The city says in a press release that the risk of infection continues to be low, rated at Level 1. Virus activity is currently "limited to sporadic activity in local mosquitoes and birds," according to the city.
Of the 28 mosquito samples tested by Laramie technicians this summer, none have tested positive for West Nile virus. No cases have been reported in humans or horses in Albany County.
Mosquitoes that transmit the virus are most active after dusk. The city advises residents to limit activities in areas with high mosquito populations.
The elderly may be at greatest risk for a serious infection, though people of all ages can be infected. Repairing screens -- particularly in bedrooms -- and using personal protection such as DEET-containing insect repellants and proper clothing can help reduce the risk of infection.
Tuesday's news release says that while total mosquito numbers are low, vector mosquitoes that can transmit West Nile virus make up a larger portion of the overall population in late summer due to the overwintering and reproduction cycles of the species.
Residential surveillance sites with city limits have reportedly observed low numbers of vector mosquitoes, while moderate numbers have been collected in traps near the Big Laramie River and in some unspecified rural locations.
Mosquito fogging will continue in neighborhoods where incidence of the vector mosquitoes, Culex tarsalis, is greater. The tactic targets older mosquitoes taking up residence within city limits after the haying harvest displaced them from rural agricultural habitat.
Full residential fogging may return based on a mosquito control evaluation following completion of fogging and examination of trap data and RAMP testing results.
Outdoor recreation areas including parks, golf courses and the Laramie River Greenbelt Trail are still being fogged to control vector mosquitoes where citizens often spend time outside in the evening.
The city continues to honor all "no spray" zones at this time.