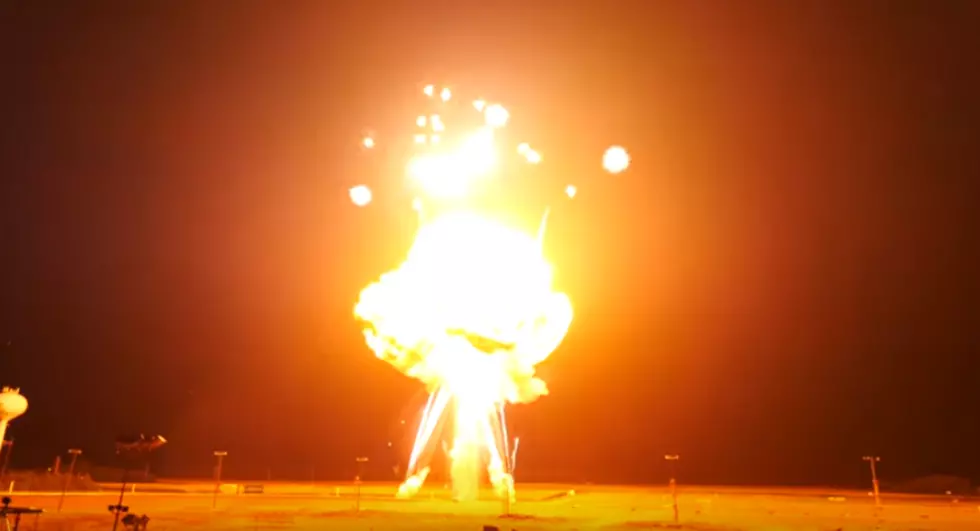 Wyoming Fireworks Convention To Detonate 'Super Nuke' Tonight
Firecat8, YouTube
The largest firework in the world will be set off tonight right here in Wyoming. Organizers of the Pyrotechnic Guild International will detonate the "Super Nuke" this evening during their annual convention at the Cam-Plex Morningside Park in Gillette.
It's a massive shell with 1,000 gallons of gasoline, 50 pounds of powder, and 300 pounds of coffee creamer. This year's fireball is nearly twice the size of last year's Super Nuke, which only contained 650 gallons of gasoline.
The ballistic blast is the highlight of the annual PGI Convention, which is now in its 50th year and draws hundreds of fireworks manufacturers from around the world. The "Equality Night" display will also honor the 150th anniversary of women's suffrage in Wyoming and is one of four public shows during the weeklong event, which culminates with a grand finale on Friday.
2019 marks the fifth year Gillette has hosted the convention and the first time the event has been held at the Cam Plex since 2015. Over 30,000 people have attended the public fireworks show each year the convention has been in Gillette.