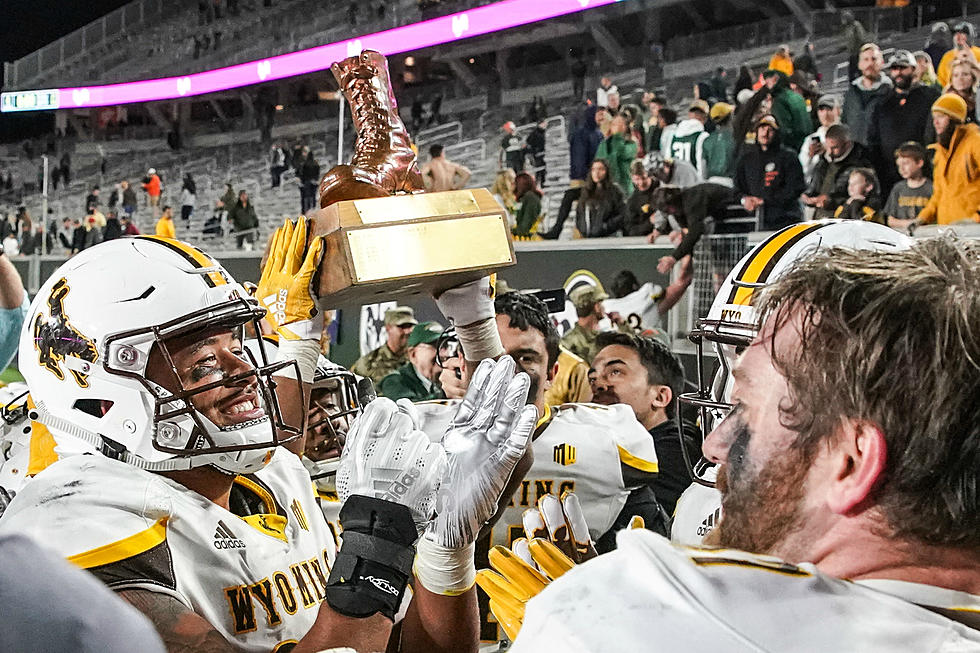 YouTube Vlog Breaks Down Colorado State, Wyoming Border War
Courtesy: Troy Babbitt & Univ. of Wyoming Athletics Media Relations
The longest rivalry in college sports west of the Mississippi is Colorado State vs. Wyoming. It started back in 1899 like any rivalry does, with a controversy.
There is a YouTube page called Stadium, they do a series on their page highlighting college football 'Stadium Rivalries,' this week they break down The Rams vs The Pokes. Only 65 miles from each other down Highway 287, there is no love lost between these two. Yes, the rivalry started in 1899 but it wasn't played annually until 1946.
They have met over 100 times but that's where the controversy lies. Going into this season Wyoming says the two schools have played each other 110 times and Colorado State says they played 109 times. It started with the very first game when both schools brought one referee to officiate the game together. After a discrepancy over the rules of the game, the Wyoming referee called a forfeit in favor of Wyoming. Colorado State doesn't consider that an actual win on Wyoming's end.
The beginning of the Border War didn't favor to well for the Pokes. In the first 30 games, Wyoming only won 4. Things didn't really pick up for the Cowboys in the rivalry until World War II ended.
A size eight jump boat is what became known as The Bronze Boot, which both schools have been playing for since 1968. The actual boot was worn by Colorado State Alumni Jeff Romero Sr., a Vietnam War Veteran. The boot was chosen because of what better trophy for a Border War than a battle-tested boot. Wyoming was the first team to win the boot in 1968.
Check out the video yourself as they break down some of the biggest games in the rivalries history. Colorado State has more wins in the rivalry with 58-47-5 record but Wyoming is gaining on them as they have won the past three years.