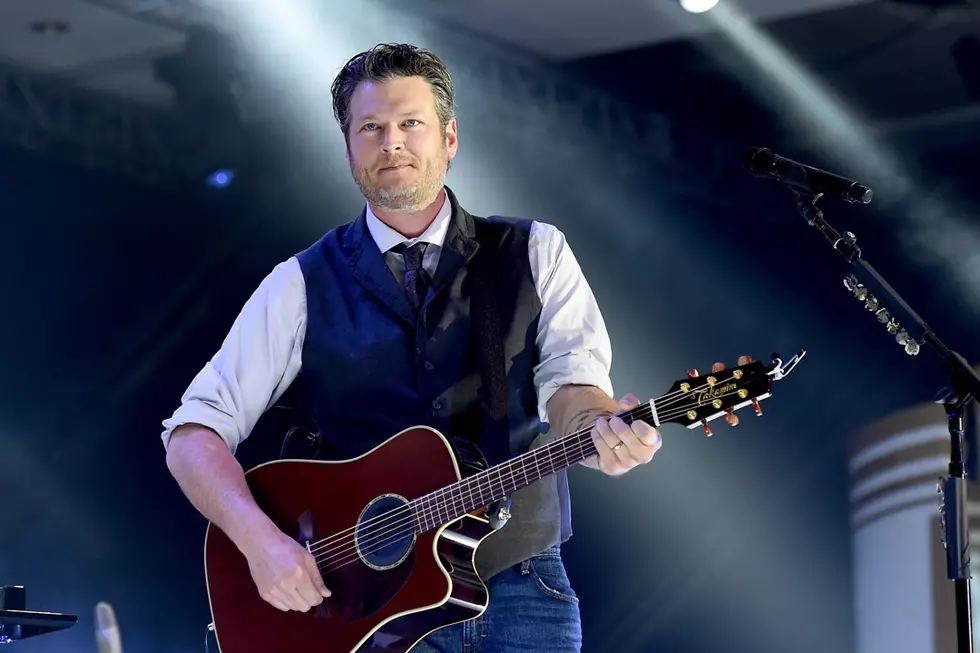 Blake Shelton, Luke Bryan, Florida Georgia Line Support Local Children's Hospital with Jingle All the Broadway Initiative
Ethan Miller, Getty Images
Blake Shelton, Luke Bryan, Florida Georgia Line and Jason Aldean are giving back this holiday season. The country stars will band together with several other businesses located on Nashville's Lower Broadway taking part in the Jingle All the Broadway initiative to raise money for the local Monroe Carell Jr. Children's Hospital at Vanderbilt.
A five-week holiday effort, the first-ever Jingle All the Broadway will serve as a fundraiser for the nonprofit organization. Several honky-tonks on Lower Broadway will assist in the cause by giving a percentage of their sales back to the cause this holiday season.
"In their moments of greatest need, families find Monroe Carell Jr. Children's Hospital at Vanderbilt a place of compassion, a place of discovery," Shelton says in a video statement. "That's why Ole Red Nashville is committing to giving back this holiday season to support those babies fighting for their next breath."
In addition to Shelton's Ole Red Nashville, other honky-tonks taking part in the five-week fundraiser include FGL House, Luke's 32 Bridge Food + Drink, Jason Aldean's Kitchen + Rooftop Bar, Dierks Bentley's Whiskey Row, AJ's Good Time Bar, Acme Feed & Seed and the Southern Steak & Oyster.
"Monroe Carell Jr. Children's Hospital at Vanderbilt has been at the forefront of discovery with research that extends far outside our Nashville community," FGL's Brian Kelley notes. "The children's hospital treats the tiniest patients from all over the world with compassion and personalized care. that's why we're all coming together to give back this holiday season with Jingle All the Broadway, an initiative that brings together our music community to support these children that need our help."
Having started on Thanksgiving (Nov. 22) and running until Christmas Day (Dec. 25), a percentage from each establishment will be donated to the Children's Hospital. Patrons at each location will also have the opportunity to receive a custom Jingle All the Broadway T-shirt at participating locations by texting "JNGL" to 51555 to make a $20 donation.
Listen to Some of the Best Country Christmas Songs Ever