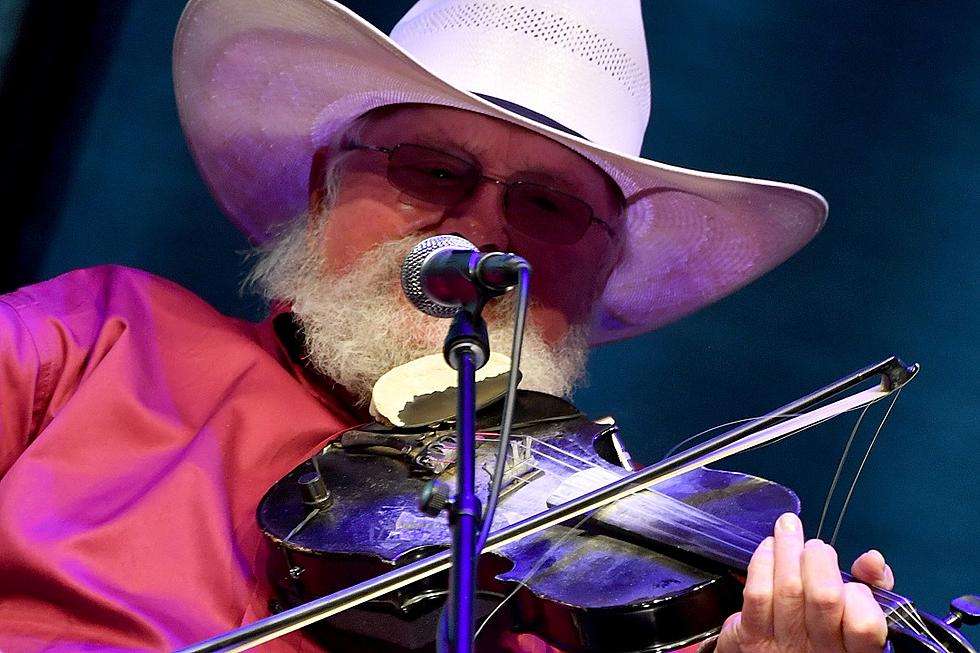 Charlie Daniels, 'Mexico Again' [Exclusive Premiere]
Jason Davis, Getty Images
Alongside drummer James Stroud, guitarist Billy Crain and bassist Charlie Hayward, Daniels has formed the all-star band the Beau Weevils for this new album. The singer and fiddler's vocals bring a laid-back air to "Mexico Again," an up-and-down tune about a journey south of the border that involves gorgeous beaches, spontaneous love affairs and a narrowly avoided trip to jail. Spanish-influenced guitar, beachy drums and a mellow melody complete the vacation vibe.
Like the rest of the songs on Songs in the Key of E, "Mexico Again" is performed in the key of E (yes, the title's literal) and was written by Daniels. The record was produced by Stroud and Casey Wood, along with Daniels' manager David Corlew at the helm as executive producer.
"The whole thing started one day when I, as I often do, was fooling around with my guitar and came up with the opening riff on a song that eventually turned out to be "Mudcat,"" Daniels said when the album was announced. "That song set the style for the rest of the songs I would write, that all lent themselves to being played in the key of E, hence the title."
Songs in the Key of E is set for release on Friday (Oct. 26). The new album is available for pre-order on Amazon now.
Listen to Charlie Daniels' "Mexico Again"