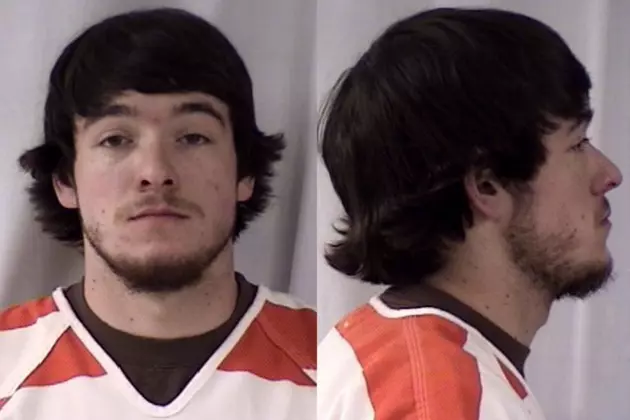 Cheyenne Man Jailed for Gun Threats
Laramie County Sheriff's Department
A 19-year-old Cheyenne man is behind bars after police say he threatened two people with a handgun.
Cheyenne Police Department spokesman Officer Dan Long says officers were called to a disturbance at 3423 McComb Avenue around 11:15 p.m. on Halloween night.
"Officers arrived on scene and found that Frank Dettmers III was actually involved in a physical altercation with his roommate," said Long.
"During the altercation he (Dettmers) shoved him against the wall," added Long. "Then later he actually grabbed a handgun and made physical threats to two other individuals that were at the residence."
Dettmers has been charged with two counts of aggravated assault and battery and is facing up to 20 years in prison if convicted.