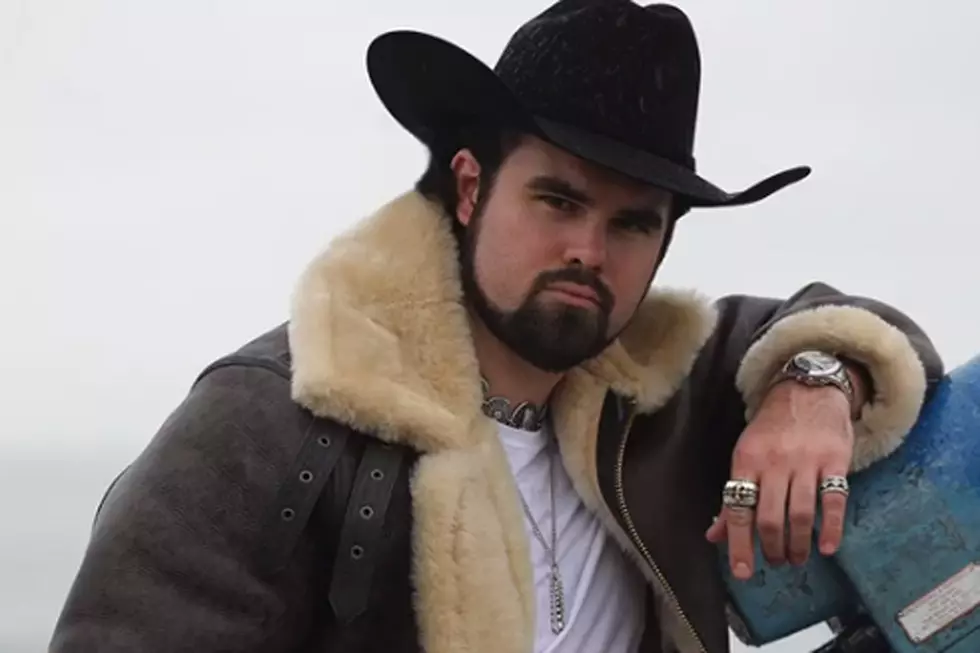 Denny Strickland Takes Us to the 'Malibu Coast' in New Single [Exclusive Premiere]
Denny Strickland via YouTube
Denny Strickland is taking fans to the "Malibu Coast" in his new single, which is premiering exclusively today with Taste of Country.
The country singer-songwriter has an imposing, traditional look, but it belies the experimental nature of his music. "Malibu Coast" features very contemporary beats and electronic elements, paired with a spitfire melodic delivery that borrows as much from rap and hip-hop as it does from country music.
The lyrics to "Malibu Coast" find the singer working a hard grind while dreaming of a time when he and his lady love can get away on a sunny West Coast adventure together.
"Let's turn this grass into gold / Rags to riches / Baby I know / I'm on the road more than home / I promise you babe, the payoff's close / Dust your shoulders off babe like I told you so / Sayin', 'Rock this bitch' /  Yeah we're livin' the most / Next to Lana Del Ray babes / BFF goals on a hideaway crib on the Malibu coast," he sings in the chorus.
"I'm taking you on this musical journey to a place that I have been before and am having trouble getting back to, but I want to be there again," Strickland explains. "I'm feeling good, I'm becoming the person you see in the pictures again, what most of the public sees and it's great. I truly love the artistry and my work. Palm trees, ocean breeze, yeah... that's right where I wanna be. See you there…"
Strickland teamed with Buford Williams, Jr., to write "Malibu Coast," which is the first single from his upcoming sophomore album. Strickland is no stranger to juxtaposing different musical styles. His previous single, "Don't You Wanna," was a genre-bending collaboration with hip-hop artist Juicy J.
Strickland expects to release his new album in 2020 The details of the project have not yet been released. For more information about Denny Strickland, please visit his official website, or follow him on Twitter and Instagram.
Riley Green's Acoustic "In Love by Now" Hurts So Good
See the Top Country-Rap Collaborations