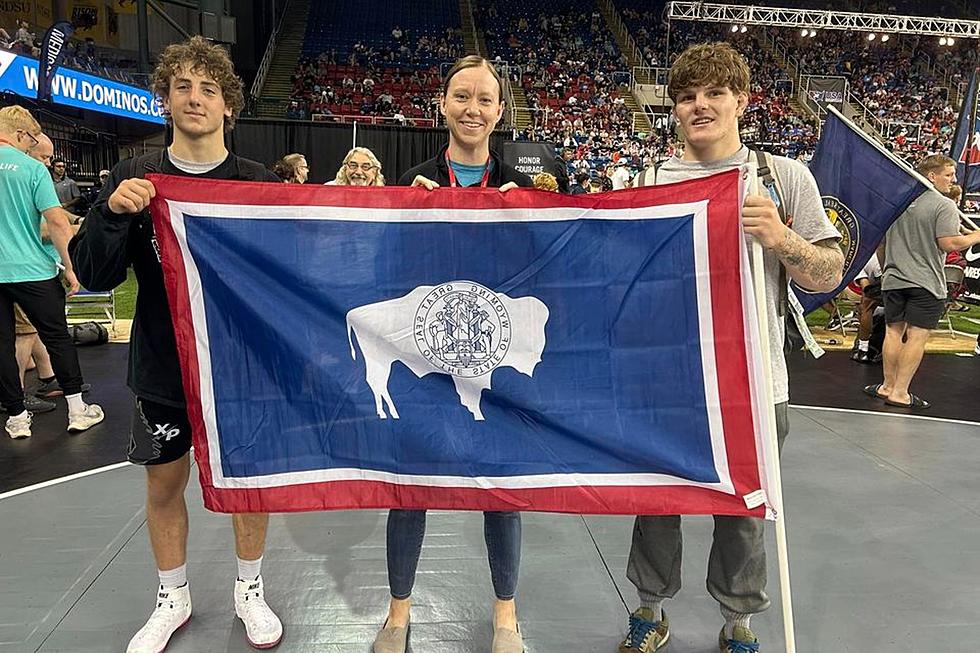 Team Wyoming Places Two at USMC Fargo Wrestling Tournament
Photo Courtesy: Cindy Galey
The gigantic USMC National Junior and Cadets Wrestling tournament wrapped up in Fargo, North Dakota last month and the Wyoming contingent had their ups and downs.
On the upside, Liam Fox of Cheyenne East placed 6th at 152 pounds in the U16 freestyle division. Fox wrestled in a whopping 10 matches and won 7 of them and considering the strength of the field, that's impressive. Fox is a two-time 4A State Champion and took the 145-pound title in 2023 and the 132-pound championship in 2021. Fox by the way went 2-2 at 145 pounds in the Greco-Roman division.
That Greco-Roman event was tough on the Wyoming grapplers but a few stood out. Ashton Leegaard of Thunder Basin went 3-2 at 132 and Powell's Stetson Davis went 2-2 at 220 pounds.
Another placer from Team Wyoming was Maggie Smith of Rock Springs who took 7th in the girls 200 pound weight class. She was the 190-pound state champion at the inaugural girl's state tournament back in February in Casper.
Wrestlers that finished in the top 8 in their respective weight classes earn All-American Status.
The Fargo wrestling tournament featured close to 8000 wrestlers from around the country with 14,223 matches.
Boys State Wrestling 3rd & 5th Place #3
Boys State Wrestling 3rd & 5th Place #3