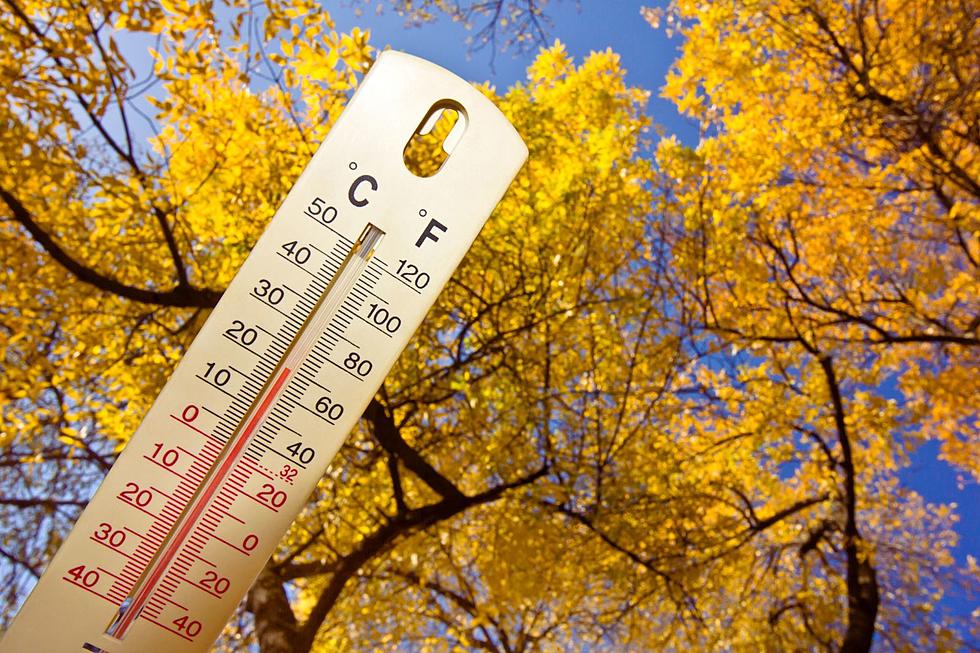 Weekend Forecast: Chance of Rain, Cooler Temps in SE Wyoming
Canva Pro
Cool breezes and frosty mornings have returned to SE Wyoming. Autumn has arrived. The U.S. National Weather Service office in Cheyenne reports that this weekend will see crisp morning temps and overnight lows, with daytime highs struggling to break the mid-70s until Sunday in most parts of Southeast Wyoming.
However, summer temps will briefly return by Sunday, with areas reaching above 80 degrees closer to the Nebraska panhandle. Here's what you can expect in your neck of the woods this weekend:
East of I-25
Pine Bluffs, Torrington, and Wheatland will have a brief return to summer temperatures by Sunday - perfect for an early autumn picnic.
Friday - 65 to 70 degrees, chance of rain.
Saturday - 73 to 80 degrees, sunny.
Sunday - 78 to 85 degrees, sunny.
West of I-25
Cheyenne, Laramie, and Rawlins will experience more Fall-like temperatures this weekend, warming to the high-70s by Sunday (perfect football weather!)
Friday - 61 to 69 degrees, chance of rain.
Saturday - 68 to 76 degrees, sunny.
Sunday - 71 to 79 degrees, sunny.
For more forecast info, visit the Facebook page of the Cheyenne office of the National Weather Service, or click here.
This Gorgeous Teton Ranch is a Wild West Paradise
The Grand View River Ranch is a gorgeous property
just outside Jackson, Wyoming. Seriously, any Dutton would be proud to own the ranch. The ranch currently operates as a working ranch in combination with a dude ranch, meaning yup, real cowboys and cowgirls call this ranch home. It features 118 acres, historic buildings, hunting and fishing on-site, and more! Check it out...