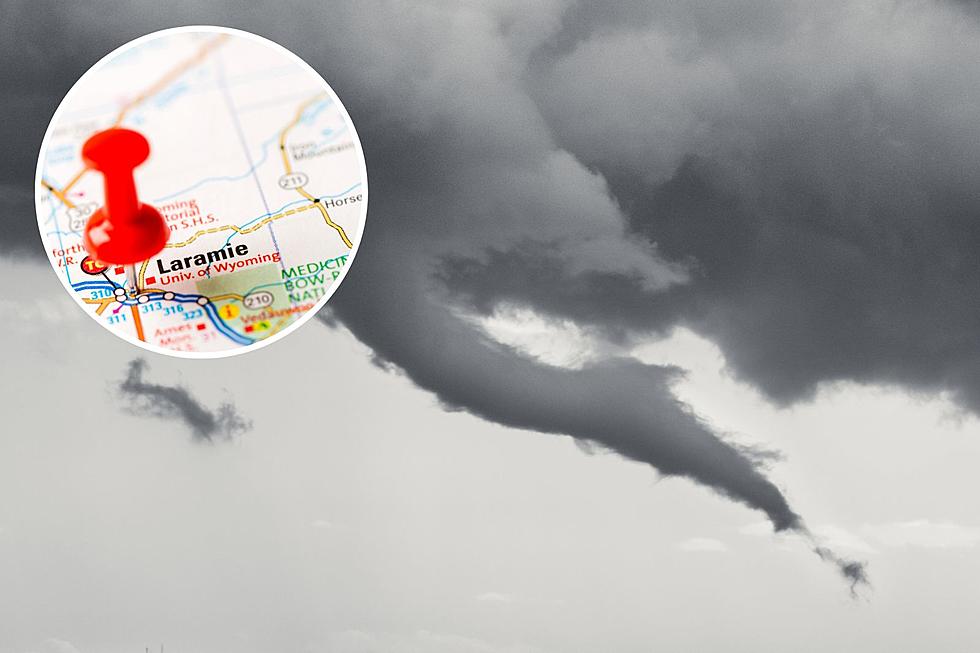 [Look] Laramie's May Tornado Caught On Camera
Canva Pro
A tornado touched down in the Laramie area yesterday [May 18].
The twister was reported shortly before noon, causing no damage or injuries. But it did prompt a tornado warning from the National Weather Service that remained in effect until 12:15 for areas of Albany and Laramie counties.
No additional tornadoes were reported. But a number of people captured videos of the twister.
Here are some of the videos posted on TikTok:
While Laramie is not considered part of "tornado alley," tornadoes are certainly not unknown in Albany County. For example in 2018 the area was hit by a significant tornado that drew national attention.
The National Weather Service station in Cheyenne labeled the twister as a level F-3 tornado. For context, that's a tornado capable of severe damage, i.e., flipping trains over, tearing off roofs, lifting cars from the ground, etc. (you can find more information on tornado severity by clicking here.) This particular tornado was remarkable because a second "satellite" tornado appeared near Antelope Ridge, a few miles south of the larger tornado.
Best Of Snowy Range Fall Colors
Beautiful Snowy Range Fall Photos