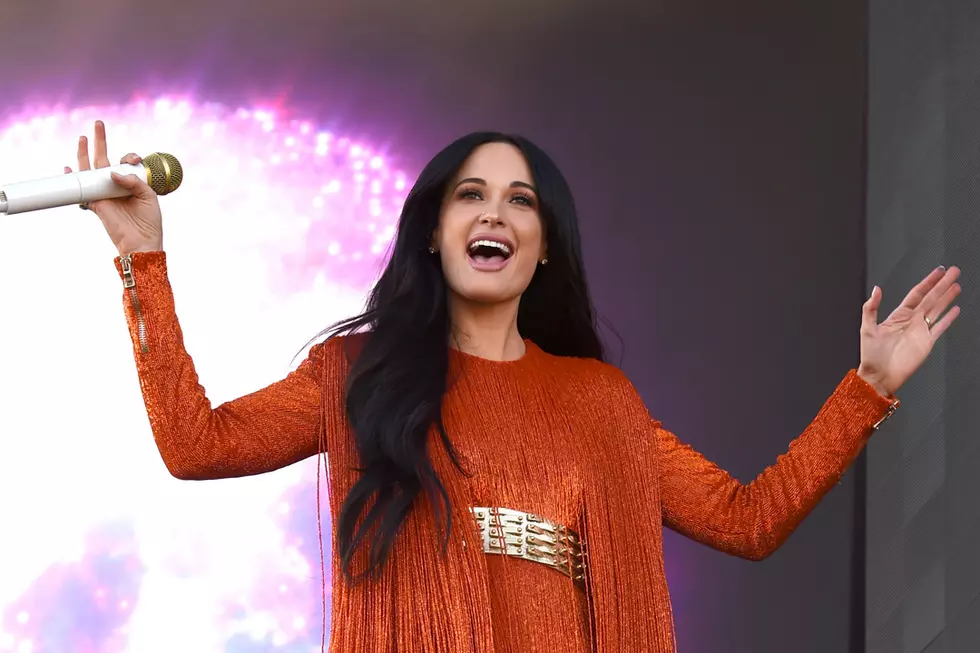 Kacey Musgraves Included on Prestigious Time's Women of the Year List
Kevin Winter, Getty Images
Kacey Musgraves has been named one of the year's most influential women. Time magazine released its list of the 2022 Women of the Year, and Musgraves is featured alongside 11 other women who represent "leaders working toward a more equal world."
The country star was selected for the exclusive group thanks to her honest and groundbreaking music, which has led to her creating her own niche within the genre.
"Kacey Musgraves isn't afraid to go there," writes Time's Lucy Feldman. "She'll say the thing you might be thinking but would never voice out loud: Sometimes marriage means insecurity; it's easier to get high than to talk through conflict; life would be better if we could go back to being kids."
As part of the honor, Musgraves sat down with the magazine for a Q&A in which she chats about her journey in country music as a female artist, among other topics.
"I decided I'd rather go down in flames for something I really believe in than present a watered-­down version of myself that may make me more money," Musgraves says of her artistry. "You have to fight that until you can get to a place where you can have total creative freedom, and I'm getting there."
The singer will perform at an invite-only gala on International Women's Day, March 8, in Los Angeles. The event will see appearances from other honorees including Tracy Chou, Allyson Felix, Amanda Gorman, Sherrilyn Ifill, Jennie Joseph, Amanda Nguyen, Michaela Jaé Rodriguez and Kerry Washington.
The 2022 list also includes Amal Clooney, Adena Friedman and Zahra Joya. Time Executive Editor Naina Bajekal and Senior Editor Feldman underscored the need to highlight women this year and shared how they went about choosing 12 excellent women to feature. 
"The pandemic underscored the ways in which broken systems hurt women, from rising domestic violence to disproportionate job losses," they share. "When we sat down last fall to conceive a version of this project that could become an ongoing tradition, we chose to spotlight leaders who are working to create a better future for women everywhere. Our 2022 Women of the Year list features 12 individuals who have reached across communities, generations, and borders to fight for a more inclusive and equitable world."
Country Music's 30 Most Powerful Women Ever: