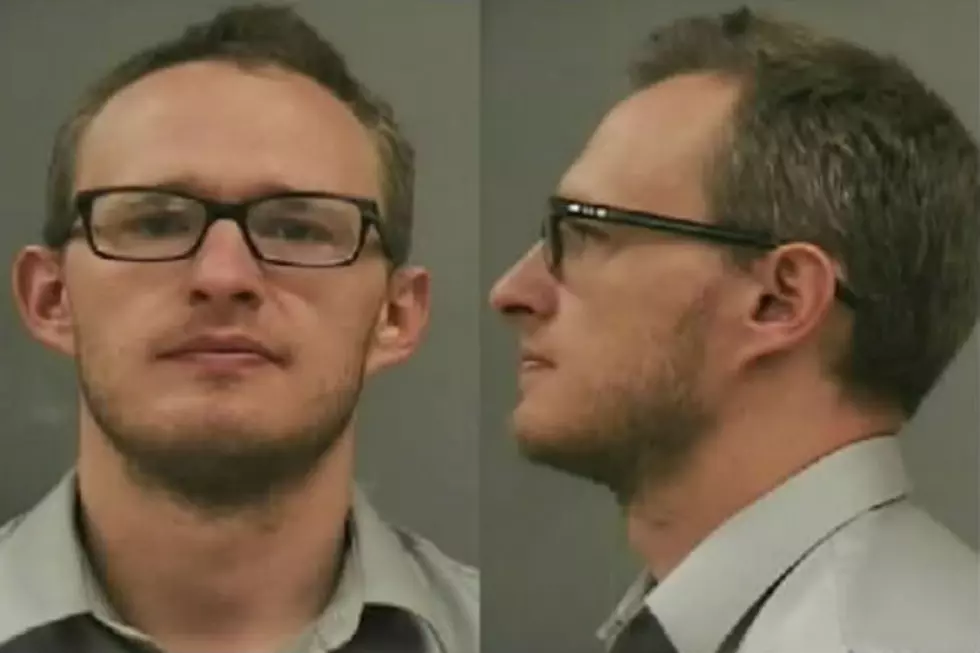 Laramie Man Admits to Strangling Woman He Lived With
Albany County Detention Center
It wasn't just once that 30-year-old Jacob Andreas Borzea strangled a woman he used to live with, according to court documents.
"I would choke her out when she would lose her temper," Borzea said Wednesday morning in Albany County District Court, indicating along with court documents that he repeatedly placed the victim in chokeholds during the time they lived together.
Borzea pleaded guilty Wednesday on one count of strangulation of a household member as part of a plea deal. In exchange, the state will drop a misdemeanor trespassing charge and recommend Borzea serve no more than a one-year split sentence.
Judge Jeffrey Donnell said he would certainly consider the plea deal and whatever sentence is requested by Borzea's defense attorney. But Donnell emphasized, "There is no guarantee" as to what sentence Borzea will end up serving.
State statute allows Donnell to impose up to five years in prison and a $10,000 fine.
Court documents say the victim on June 26 told a Laramie police officer that Borzea had been abusing her. She reportedly said Borzea would put his arm around her neck, placing her in what was essentially a choke hold, to where she could not breathe.
The victim showed the officer cell phone video from April 9, according to the affidavit, which showed Borzea with his arm around the victim's neck, carrying her through their apartment.
Borzea said in a police interview that he would put the victim in choke holds until she "calmed down," according to the affidavit.
When the officer asked whether Borzea knew that putting pressure on the sides of an individual's neck would prohibit blood flow to the brain, Borzea reportedly said that he did know, and that's why it works, according to court documents.
After his initial arrest, Borzea was released on signature bond after a July 5 hearing in Albany County Circuit Court, according to court documents. As a condition of his bond, Borzea was forbidden from having any contact whatsoever with the victim.
But Borzea violated that condition the very same day, according to the affidavit of another Laramie police officer.
In fact, the affidavit says Borzea was in the victim's bedroom when she awoke from a nap. He reportedly told her, "I just want to talk."
A warrant was issued, and Borzea was later arrested. He has been in custody since.
And he'll stay there despite his attorney's request for signature bond, per Donnell's order that Borzea be remanded pending sentencing.
"He did exactly what he was not supposed to be doing, and he did it right away," Donnell said Wednesday. "This kind of domestic violence, Mr. Borzea, is unacceptable."
"I'm not going to give you another opportunity," Donnell continued. "You're not entitled to a presumption of innocence at this point."
A sentencing date will be set pending completion of the presentence investigation report.