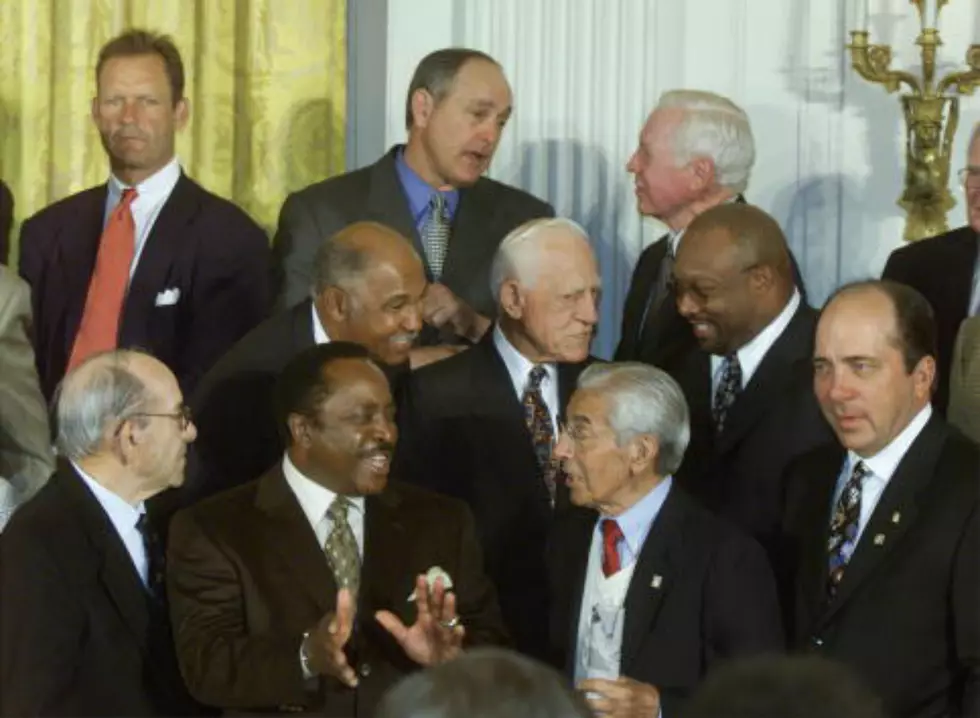 Legendary Sportswriter Tracy Ringolsby Casts Wyoming's Only Vote for the Baseball Hall of Fame
Mark Wilson, Newsmakers, Getty Images
Tracy Ringolsby is the only man in Wyoming with a vote. In fact, he's the only voting member of the BBWAA in the entire Rocky Mountain region.
The legendary sportswriter began his career as a student at Cheyenne East High School, when he took over the sports page for Cheyenne's afternoon newspaper, the Wyoming State Tribune.
Following high school, Ringolsby landed a job at United Press International and later became a beatwriter for the California Angels, Seattle Mariners, Kansas City Royals and Texas Rangers.
After the Rocky Mountain News folded in 2009, Ringolsby transitioned to television, working as an analyst for Fox Sports Rocky Mountain and the ROOT Sports network.
As a longtime member of the BBWAA, Ringolsby is one of a select group of writers allowed to vote for Baseball Hall of Fame, along with the annual Cy Young and Most Valuable Player awards.
In 2009, he received an honorary doctorate from the University of Wyoming and was inducted into the Wyoming Sports Hall of Fame.
Ringolsby and his wife Jane live outside of Cheyenne, close to their daughter, Laramie, and grandson, Scout.
When he's not writing about baseball, Ringolsby also serves on the board of directors for the University of Wyoming's Cowboy Joe club.