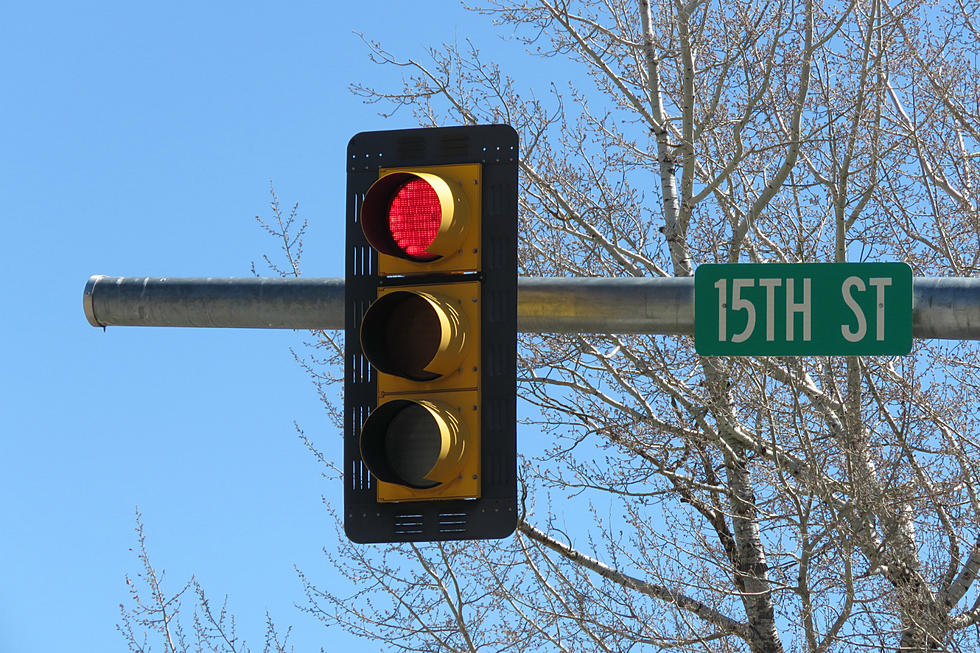 Lightning Caused Stoplight Outage At 15th And Ivinson
David Settle, Townsquare Media
A stoplight that was out from Sunday through Tuesday morning has been repaired by the City of Laramie.
The signal at 15th Street and Ivinson Avenue was hit by lightning Sunday according to City of Laramie Streets Division Manager Shane Johnson in a telephone conversation with Laramie Live.
Johnson stated early Tuesday morning that they were "waiting on parts to arrive in order to fix the signal." Johnson also said they were hoping for today (Tuesday). It looks like those parts came in, as the stoplight has been fixed, which you can see in the photos above and below.
Laramie Live also asked about the stoplights at 22nd and Harney Streets, which have been blinking red a few times recently in all four directions. Johnson said that was due to a mechanical fault, and they are working to repair it, as well.