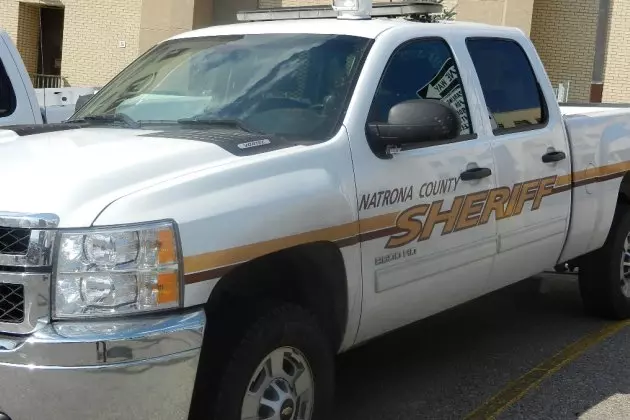 UPDATE: Cell Phone Found Of Man Robbed At Gunpoint On North Poplar Street; Puppy Taken
Kevin Koile - TownSquare Media
The Natrona County Sheriff's Office continues to look three people who robbed a motorist at gunpoint just north of Casper early Thursday.
"We're continuing to investigate the robbery that took place on North Poplar Street in Natrona County," Sheriff's Sgt. Aaron Shatto said Friday.
"Just so the public's aware, we did actually locate the cellular telephone early that morning, that was one of the items that was taken," Shatto said.
The victim took care to memorize the details of the pickup, but couldn't find a crucial item, he said. "The individual certainly looked at the truck and looked for a license plate, but he did not observe a license plate on the back rear bumper."
The case started about 12:30 a.m. Thursday, when he was driving his vehicle on the 2600 block of North Poplar Street north of the Casper Events Center. He stopped to let his Blue Heeler/Border Collie puppy to go to the bathroom.
Another vehicle pulled up from behind. The driver got out, pointed a gun at the victim, and took his wallet, cell phone and the puppy.
The driver was described as a heavy set white male.
There were two other people with him.
They were described as a white female with long black hair and having a southern accent. The other was a slender white male, about 20 years old, with a thin mustache.
The suspect's vehicle was described as an older generation single cab blue Dodge diesel truck, with an aftermarket rear bumper, aftermarket exhaust and aftermarket tires and rims.
Anyone who may have been in the area at the time this happened, is asked to contact the Natrona County Sheriff's Office at (307) 235-9282.