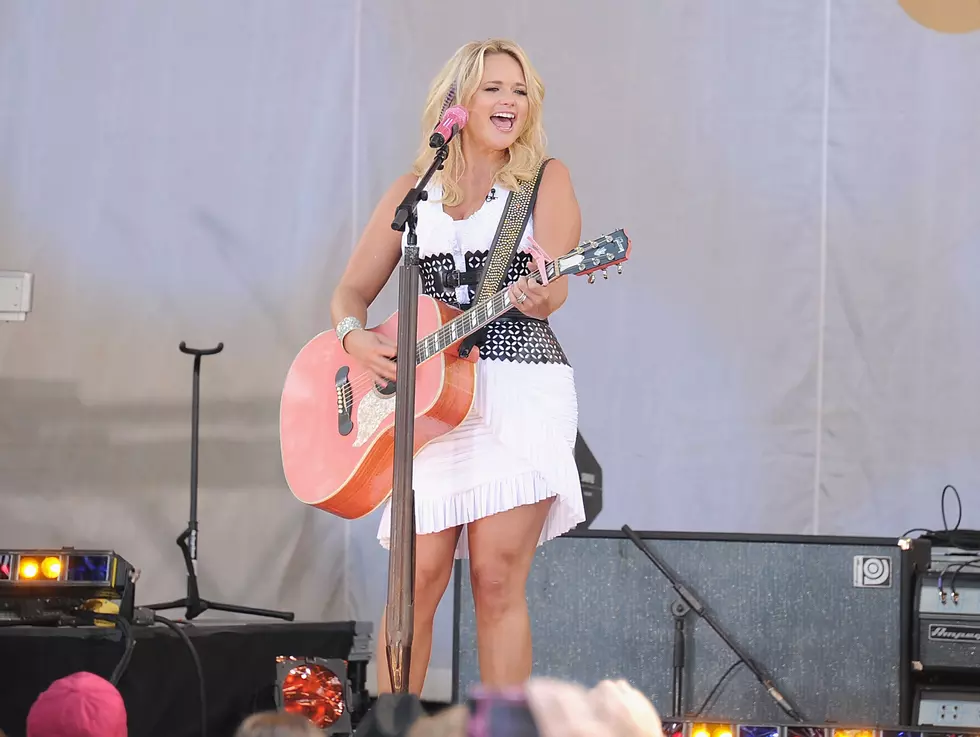 Miranda Lambert – Keep the Politics Out of It
Getty Images
Well, now, here's a way to light up the internet.  Or maybe we should call it the "twitterverse".  Seems Miss Lambert has taken exception to an interview she had recently in Ottawa.  And the subject of the controversy is familiar to members of NRA across the country.
The Grammy winner and country superstar is and always has been an outspoken gun rights advocate.  Her logo is a pair of winged pistols.  She even has ink of the pistols on her arm.
Country news and enterainment sites, like Y95 Country have been lit up over Lambert's "run-in" with a Canadian journalist over her opinions on guns and the second amendment.
Miranda tweeted this last week:
"Dear mr writer at the Ottawa Citizen: next time u interview me, let's keep it about the music and not about your view on my stance on guns ... I don't talk politics period. I'm Not sure all Canadians would like to Be put in your category. Speak for yourself not your country. Thx!"
Patrick Langston, the freelance journalist conducting the interview, said he asked her about her cover version of Time to Get a Gun by Canadian singer-songwriter Fred Eaglesmith, which is on her third album, Revolution.
Eaglesmith's lyrics describe a man who hears about crime close to home and ponders getting a gun. Eaglesmith's version is ironic in its delivery.  As in "worried about violence but thinking of getting a gun to deal with it?"  Miranda's version has no irony to it at all.  She's flat out talking about dealing with the problem by getting a gun.  And she doesn't appologize for it at all.
Langston said he asked Lambert about that and Lambert, a self-described "lifetime member of the NRA" said she did mean it without irony.
"It's time to get a gun," she told Langston, explaining her message.
It was at that point that Langston says he asked her about her views, and she said she didn't want to get political.
Meanwhile, Fred Eaglesmith himself said he was fine with the Lambert version of his song, even if it is different from his.
Eaglesmith said his mid-'90s song is not anti-gun, but it does come from a place in the Canadian psyche.
He explained that the song reflects a real moment he had where he contemplated the idea of getting a gun. He said the feeling behind the song, though, was the surprise he felt when he arrived at the point where such a thought actually entered his head.
"I sort of went, 'Wow, I am thinking this.' "
At the same time, Eaglesmith said he thinks Canadians are often much too smug about American gun culture.
"We think we're sort of above that."
Is it a tempest in a tea pot?  Of course it is, don't be silly.  It's just that nobody, and I do mean NOBODY is on the fence about this one.  Those who support gun ownership in this country and those who oppose it are probably never going to change their minds. 
But I can't help but agree with Miranda.  Let's keep the politics out of the music.  Thanks.