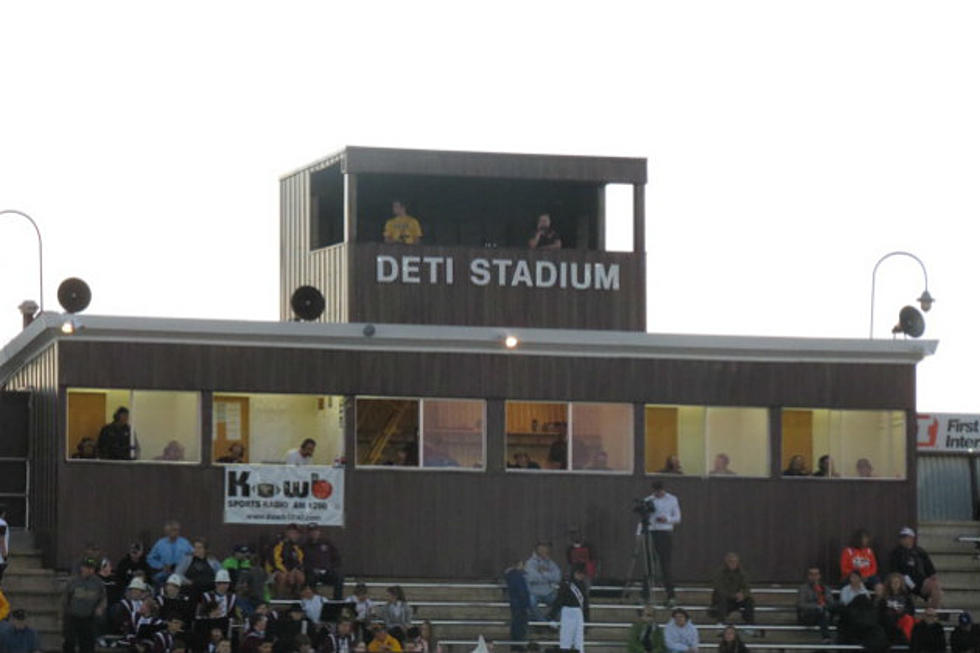 School District Approves Name Changes to LJHS, Old Deti Stadium
Nick Learned, Townsquare Media
The board approved officially changing the name of the Laramie Junior High school to the Laramie Middle School. The old Deti Stadium was officially renamed the Laramie Athletic Field.
Board member Janice Marshall said the name change would help better represent increases to the size school itself.
"It is the middle school model since it is sixth through eighth, it's no longer a junior high, it's important that the name reflect what the school is," Marshall said.
The motion to rename the school passed unanimously.
Board member Jason Tangeman noted that the name change of old Deti Stadium to the Laramie Athletic Field would reflect the future place of the field in Laramie.
"It's going to be used for city events as much as anything, I think it's going to become a Laramie athletic field," Tangeman said.
The board noted that the stadium would probably always be colloquially known as the old Deti Stadium, but for the sake of clarity in the city, an official name had to be chosen.
Assistant Superintendent of Curriculum, Instruction and Accountability John Weigel said the new names were determined via comments collected on the school district website as well as a committee, comprised of three parents, one certified staff member and one student.
The motion passed, with two board members voting in opposition.