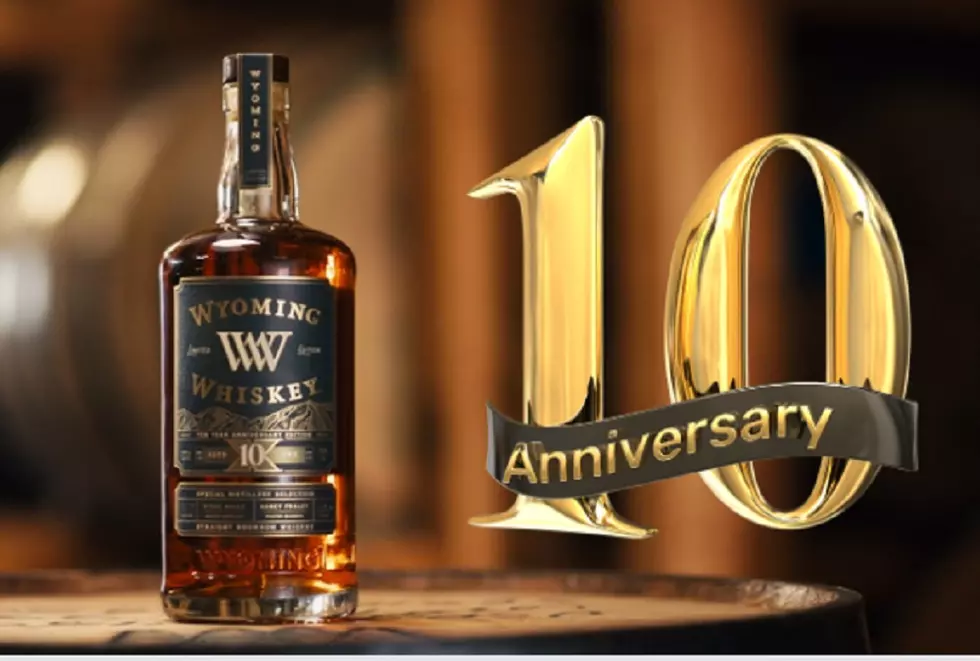 Wyoming Whiskey Celebrating 10 Years With A Big Party
Wyoming Whiskey Facebook/Canva
In November or 2015 I was on a trip across the Cowboy State and discovered a small Wyoming town that's named the same as my last name, Kirby, so you know I had to stop in. It was on this same trip that I discovered, what would become one of my favorite adult beverages, Wyoming Whiskey.
In 2022, Wyoming Whiskey is celebrating their 10th year of making whiskey along the Bighorn River in the small Wyoming Community. It was December 1st, 2012 when the mission to become Wyoming's first legal distillery began.
The distillery is by far the largest building in town and you can't miss it when you drive into Kirby, and until now there was a gift shop/ tasting room in a house just in front of it. I say until now because they've opened a new tasting room in the old Kirby Bar & Grill.
The 10th anniversary is a big moment for any company, but when you're representing the whiskey drinking community of Wyoming, you know it's going to be a HUGE moment for Wyoming Whiskey.
The brand that changed the whiskey game in Wyoming is having a big 10th anniversary party at their new tasting room, right in the middle of Kirby. Saturday December 3, 2022 from 12 noon - 8pm you're invited to stop in and enjoy a full day of events, food, whiskey and music.
Not only can you check out the new facility, but you can tour the distillery. From noon - 3 pm they're giving hay ride distillery tours.
To commemorate the 10 years, a new 10 year Anniversary matured bourbon has been released and will be available to taste and buy. You'll also be able to hear the story of how it all began from the ones that created this special Wyoming treat.
Adults 21+ are all welcome to attend this anniversary celebration.
Incredible Road Trip Across Wyoming
The exploration of Wyoming continues and Drew jumped into the 'Gray Ghost' and set out on a trip to end up in Cody, Wy. Between Casper and Cody there are MANY great places to stop.
9 Tips For A Great Wyoming Road Trip