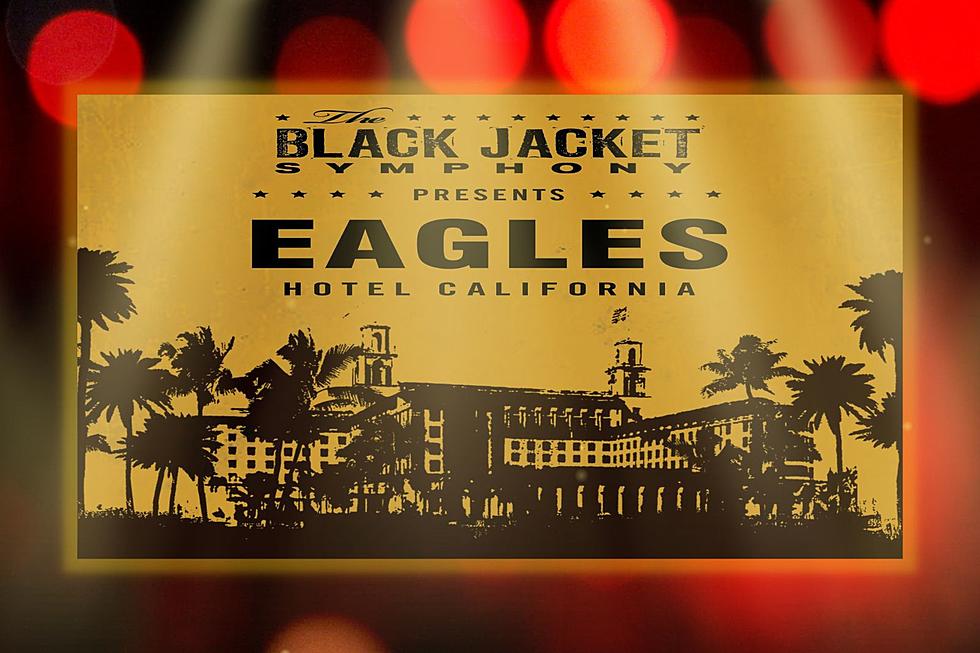 Black Jacket Symphony's Bringing 'Hotel California' to Cheyenne!
Emporium Presents/Canva Pro
In the era of 1970s psychedelic and soft-rock, the Eagles soared beyond the status quo. Their vibrant harmonies and rebellious lyrics were an eclectic mix - one-part Beatles, one-part Foreigner, a hybrid of classic and new emerging rock trends.
The Eagle's 1972 breakout album, Eagles, produced two Top 20 Hits; Witchy Woman and Take It Easy, songs that remain popular today. But arguably, their greatest album was 1976's Hotel California. 
Hotel California was the Eagle's ode to the word California and all the connotations, mythology, and mystique carried within it. Don Henley described the album to Rolling Stones as an exploration of California's "built-in mythology that comes with [the] word, an American cultural mythology that has been created by both the film and the music industry."
And soon, you can experience the mystery and history of Hotel California here in Cheyenne!
The Black Jacket Symphony proudly announced their return to Cheyenne during their Fleetwood Mac 'Rumors' Tour performance last week. And on November 9, 2023, they'll be BACK to perform, note-for-note, sound-for-sound, the Eagles' Hotel California, plus the band's greatest hits!
Show Info:
When: Thursday, November 9, 2023 - doors open at 7 p.m.
Where: Cheyenne Civic Center (510 W. 20th St. Cheyenne, WY)
Cost: $25 to $30
Additional Info: Click here.
PRESALE INFO: Password pre-sale begins Wednesday, March 15 at 10:00 AM MST and concludes Thursday, March 17 at 10:00 PM MST. Pre-sale password: HOWDY
About Hotel California
The album was a knock-out success. The album won Record of the Year for its eponymously named title track, Best Arrangement for Vocals for New Kid in Town, and topped the Billboard 100 charts after just four weeks post-release. It has since gone on to become certified 26× platinum by the RIAA and sold over 38 million copies as of 2022, according to Statista.com.
Check Out Black Jacket Symphony Performing 'Led Zeppelin IV' in Cheyenne
Check out snapshots from Black Jacket Symphony's performance of Led Zeppelin's Fourth album in Cheyenne on November 9, 2022.