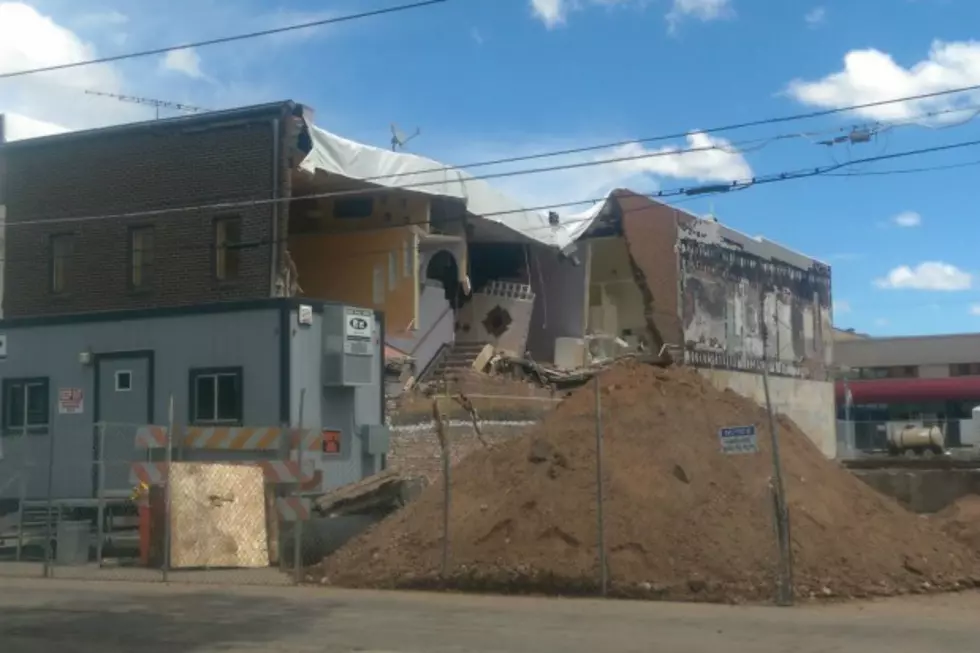 Building Collapse Suit Settled
Tracie Perkins, Townsquare Media
A civil suit between three Wyoming companies and the owners of a downtown Laramie building that partially collapsed in June 2015 will not go to trial after a last-minute settlement on Friday.
The suit was filed by Sean and Dolores Hart after the south wall of the building, located at 404. S. Second Street, collapsed. The suit accused three Wyoming businesses, Reiman Corp., Gertsch-Baker Engineering & Design, Incorporated and Inberg Surveying Company, Inc., of negligence.
The three companies were retained by Laramie Vision Clinic Building owner 20/20 Ventures to construct a new building where the former clinic, which burned down in May 2014, once stood. The suit alleged Reiman caused the south wall to crumble by excavating "too far down," Gertsch-Baker was negligent in designing a new foundation and Inberg was aware of the very soft soil near the old Hart building footer and still negligently failed to take the adequate steps to insure the excavation would continue safely.
The Harts sought compensatory damages for the costs related to demolition of the building and debris removal, as well as for the replacement and reconstruction of the destroyed building.
Attorneys representing the Harts declined to comment on the settlement.
Attorneys for the three Wyoming companies did not return requests for comment.