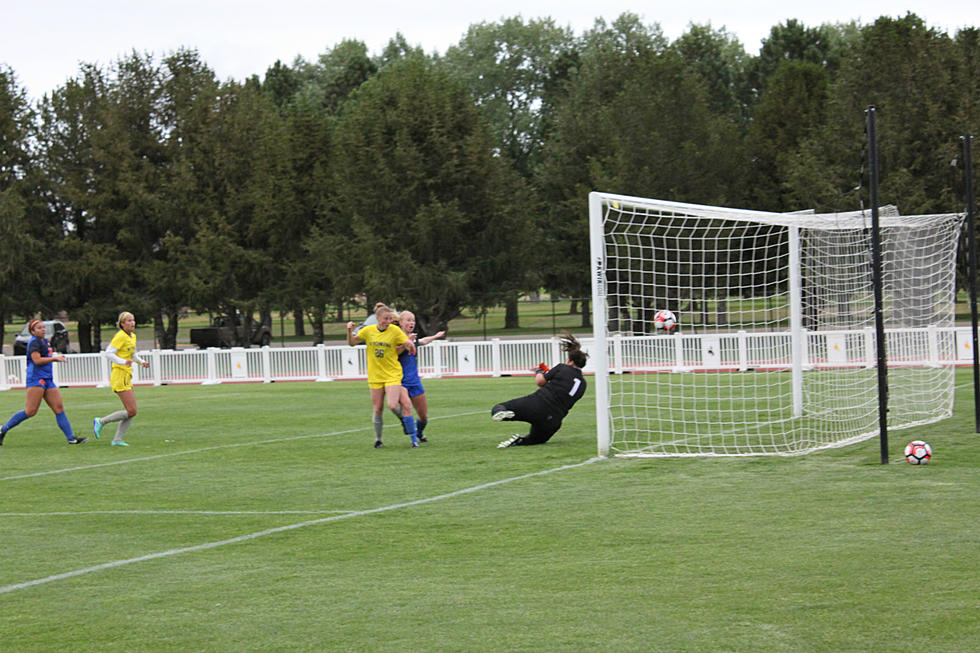 Cowgirl Soccer Schedule Announced for 2017
David Settle, Townsquare Media
The 2017 Wyoming Cowgirls soccer schedule has been released, and it features 19 games including 10 home matches.
After a neutral site exhibition match with South Dakota State Aug. 11 in Hastings, NE, the Cowgirls make their official season debut on Sunday, Aug. 20 at Baylor.
The home opener is Friday, Aug. 25 against Southern Utah. Wyoming hasn't lost to a non-conference opponent at home since 2013.
Other home non-league matches have UTEP (Sept. 1), McNeese State (Sept 3.), Northern Colorado (Sept. 10) and Idaho State (Sept. 14) visiting the Louis S. Madrid Sports Complex. Wyoming will also face Kentucky (Aug. 27) and Utah Valley (Aug. 8) in road non-conference matches.
Head coach Pete Cuadrado said in a release from the University of Wyoming they'll be tested with this slate.
"We're excited about the quality of teams we will face this season, both in non-conference and then certainly against the Mountain West. Baylor and Kentucky on the road are good tests for our team. Facing UTEP at home is a good opportunity after last season's game in El Paso. Northern Colorado is a great rivalry, and getting another win over Utah Valley would be big."
Mountain West play opens on the road against Colorado College and Air Force on Sept. 22 and Sept. 24, respectively. The Cowgirls will host Fresno State Sept. 29 in their first league match at home. San Jose State (Sept. 29), Utah State (Oct. 13), Boise State (Oct. 15) and New Mexico (Oct. 22) will also come to Laramie in MW action.
The rest of the conference games, Nevada (Oct. 6), UNLV (Oct. 8), San Diego State (Oct. 20) and Colorado State (Oct. 27) will be on the road.
All conference matches will be played on Fridays and Sundays.
The Mountain West Women's Soccer Championships will be in Las Vegas Oct. 31 through Nov. 4.